There have been many activities in state legislatures across the country recently. One initiative that made the legislative news in most states was Republican Sen. Lindsey Graham introducing a bill calling for a nationwide abortion ban. According to over 400 Republican leaders, both current and past, the Senate must pass the Respect for Marriage Act to protect same-sex marriage rights.
On the international front, EU legislators want a ban on deforestation-related products. Also, President Biden is under pressure from Congress to take action on outbound investment in China. There are worries that American businesses are investing more into the Chinese economy. Negotiators have decided to provide over $12 billion in aid for Ukraine in a stopgap spending bill.
The House approved a bill to reduce political involvement with the census. As lawmakers continue to respond to January 6, 2021, uprising and Donald Trump's unsuccessful attempt to hold onto power, the House also enacted legislation to change the procedures for certifying the outcomes of a presidential race.
Just a few weeks before the November elections, the centrist and progressive wings of the Democratic caucus agreed to introduce a long-awaited policing bill to the House. House Democrats are also creating new legislation to boost federal student aid and reduce loan interest rates to make education more affordable.
A coalition of telecommunications companies has abandoned its attempt to have one of the nation's strongest internet privacy laws overturned. In addition, recent bipartisan law on gun safety has made it harder for people convicted of domestic or intimate partner abuse to purchase weapons.
Stay up-to-date on all the legislative news in your state as we hop into October.
Arizona
Public school supporters failed to gather sufficient signatures to overturn existing private school laws; a conservative think group predicts that Arizona's private school voucher program will likely be significantly expanded.
Following a court decision on September 20, prosecutors are now free to file charges against medical professionals who assist women in terminating their pregnancies. Democrats have vowed to battle for women's rights after a judge upheld a Civil War-era statute that essentially outlaws abortion.
In addition, a federal judge in Phoenix has barred a new Arizona legislation that limits the ability to video police from going into effect.
California
Governor Gavin Newsom has approved more than a dozen bills to designate the Golden State as an abortion-friendly state. However, the governor vetoed a bill to address declining enrollment during the epidemic; therefore, the state will not expand schooling to make kindergarten mandatory.
The name of a well-known law school in San Francisco founded by a rancher who supported murderous atrocities against Native Americans in the 19th century was changed according to legislation passed by California Governor Gavin Newsom.
In recent legislative news, the governor also signed a bill to reduce the state's dependency on fossil fuels for energy. In addition, online service providers must safeguard children's privacy under new California legislation. The CARE Court bill has also been signed; it will increase the methods by which persons with severe mental health illnesses can access court-ordered treatment.
California will impose first-of-their-kind regulations on social media companies. These measures require them to post their procedures for removing objectionable content, including hate speech; companies must also provide information on how and when they will delete it.
California and New York legislators are putting out legislation that supporters hope would lead more states to prohibit selling diet pills to children. The governor has approved a historic law granting more than 500,000 fast food workers in California new job-related security.
On September 20, San Francisco supervisors approved a trial run enabling officers to view private security cameras in real-time but under certain conditions.
Georgia
A bill to honor Atlanta's main post office after the late U.S. Representative John Lewis is about to pass.
Idaho
The state legislature may intervene in state water laws that passed and are being contested by the Department of Justice. In other legislative news, the Idaho legislature asked a judge to reconsider the abortion decision.
Gov. Brad Little of Idaho approved a significant tax cut and school expenditure plan. These efforts were powered by the state's anticipated $2 billion budget surplus. In a special legislative session, the Senate discussed a new bill to do away with the 3% annual growth in education funding.
Indiana
Abortion clinic owners claim that Indiana's new law contradicts the state constitution; a court has halted enforcement of the state's abortion prohibition. President Biden is about to sign a bill renaming the veteran's clinic in Mishawaka after the late U.S. Rep. Jackie Walorski.
Iowa
A federal court in Iowa has rejected the third effort by the state legislature to prohibit animal welfare organizations from covertly filming livestock maltreatment in recent years. They concluded that the statute approved last year is unconstitutional under American free speech laws.
In court documents, attorneys for Iowa's largest abortion facility claimed no precedent or legal basis for reintroducing a statute that outlaws most abortions.
Kentucky
Mitch McConnell, the leader of the Senate Republicans, says he will "proudly support" legislation to update the procedures for certifying presidential elections. He is supporting a bipartisan push to update a 19th-century law; these efforts are designed to prevent a second uprising like that of January 6.
In additional legislative news, new Kentucky legislation that permits the involuntary confinement of violent offenders is being debated in the Kentucky Supreme Court regarding its legality.
Massachusetts
Voters in Massachusetts can choose whether the state should accept new legislation allowing foreign nationals to obtain a state driver's license without authorization.
Michigan
A judge has repealed Michigan's anti-abortion statute from 1931, months after it was suspended.
Missouri
Legislators are back in the Capitol to negotiate tax reductions.
Montana
A Montana law restricting voting on Election Day has been put on hold. Judge Chides rejected an injunction on transgender law. A federal lawsuit tried to prevent a state agency from executing a law that forbids COVID-19 vaccine requirements on tribal territory.
Oklahoma
A federal lawsuit contests an anti-trans bill.
Pennsylvania
The state's highest court declined Democratic Governor Tom Wolf's request to hear his appeal of a Republican bill that bundled an abortion-related constitutional change with four irrelevant changes. According to Philadelphia Municipal Council members, legislation to preserve abortion rights inside city limits may soon be introduced.
North Carolina
The leader of a national organization is supporting initiatives to vote for women who support abortion rights. Gov. Roy Cooper urges the North Carolina General Assembly to approve legislation waiving state income taxes for loan amounts forgiven by recent student loan relief measures.
South Carolina
Republican South Carolina General Assembly lawmakers could not agree on a complete abortion ban. Thus, South Carolina's abortion restrictions are unlikely to become stricter. A South Carolina Senate committee excluded rape and incest from the abortion bill.
Tennessee
According to a decision by the city council of Nashville, police enforcement cannot use license plate readers to implement Tennessee's anti-abortion laws.
West Virginia
Ending the pipeline campaign, Senator Manchin clears the way for a spending bill. The senator has given up trying to hasten the approval of energy projects. Republican governor Jim Justice also signed a bill outlawing abortions at all phases of pregnancy.
Wisconsin
Republicans in Wisconsin are opposing Democratic Governor Tony Evers's demand to give voters a chance to overturn the state's 1849 prohibition on abortion. A judge supports the GOP in a fight over the absentee ballot.
State of the States Summary
September was a busy month for legislative members in the United States, with the Congress passing many important bills and the President signing them into law. These bills will have a positive impact on the lives of many Americans and help to make the country a better place.
California's governor has approved several bills, with many laws making it easier for women to get an abortion.
With so much happening in legislative news, it can be hard to keep track of everything. Subscribe to Engagifii's newsletter to stay informed on the issues impacting your state and community. We will continue to update you on the progress of these bills as we enter the final stretch of the 2022 legislative session. Thank you for your continued interest in and support of our state governments!
State of the States – Jan'22
Redistricting dominated political headlines in 2021 and it will continue to make news in 2022 as many states are still deep in the process. So far, 25…
Read Story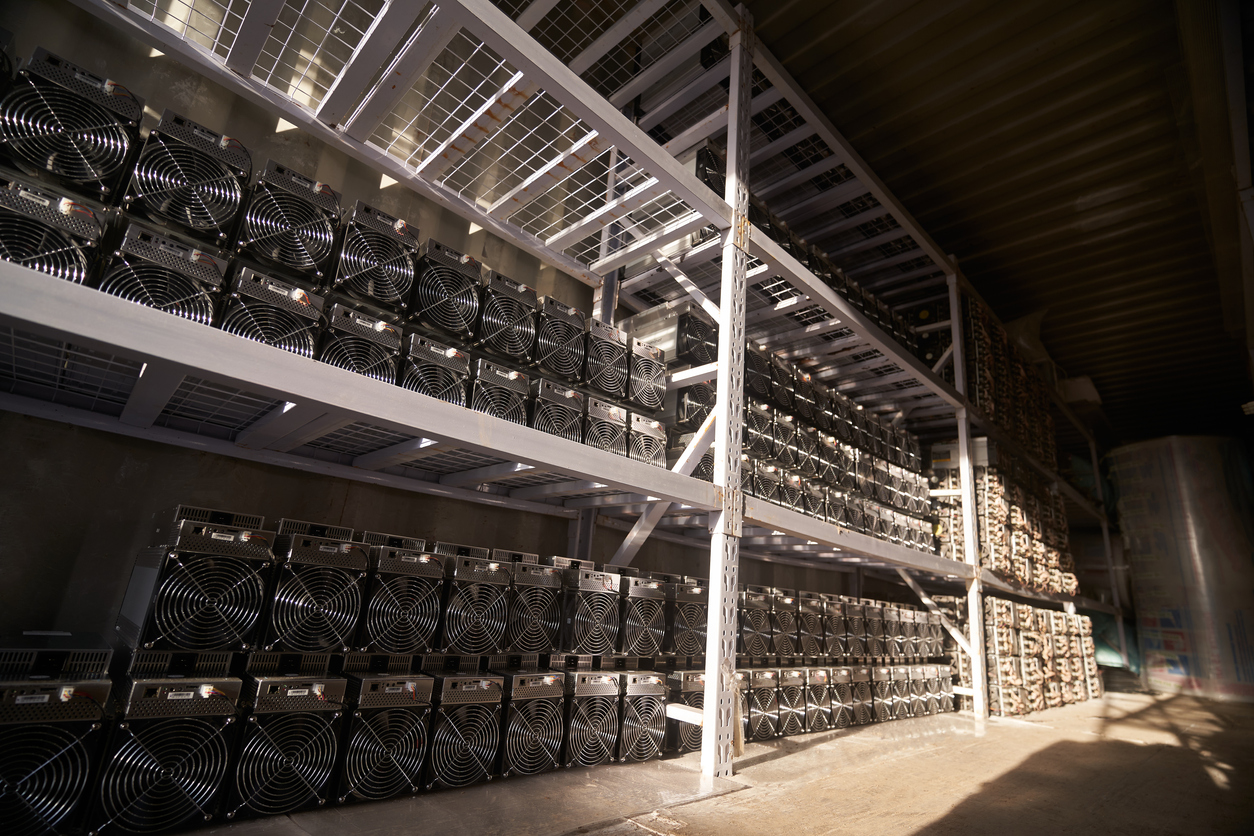 State of the States – Feb'22
Redistricting continues to make headlines in the legislative sphere. So far, twenty-seven states have finished redrawing their congressional maps, the…
Read Story