Engagifii EVENTS
Conference + Event Planning
From large and small conferences, to webinars, meetings, training workshops and education sessions, Engagifii unifies your team's planning and event management experience in one efficient place. Engagifii EVENTS brings together flexibility, ease of use, and high functionality that enables organizations to focus on member engagement in the content and experience of an online or in-person event. Market to, register and communicate with members, organizations, individuals, attendees, exhibitors, and speakers seamlessly. Create agendas, schedules, badges, and share event materials with registrants fast. Engagifii EVENTS is completely integrated with the entire suite of Engagifii products meaning that records for people, organizations, vendors, exhibitors, and speakers are always updated automatically with the most recent transactions, registrations, and attendance data.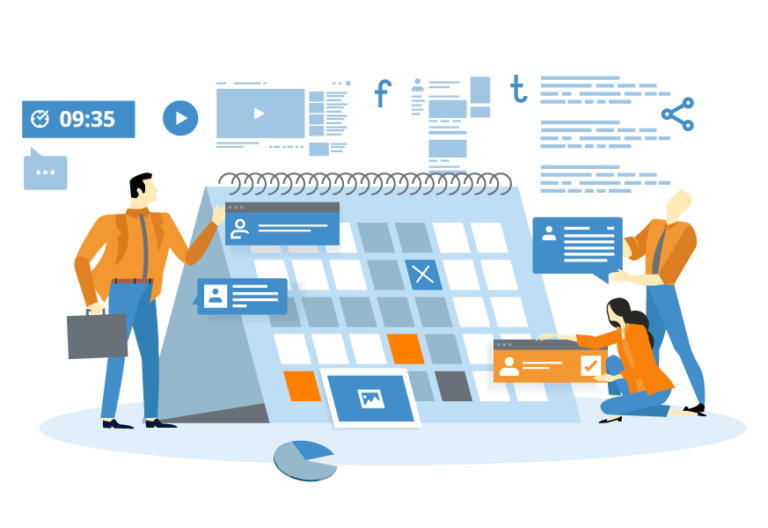 Executing successful events is easier than ever with Engagifii EVENTS. Watch Eve use Engagifii EVENTS — along with the power of the fully integrated Engagifii platform — to manage attendees, exhibitors, and sponsors. From event promotion and registration to onsite coordination and services, you'll feel in control of even the most complex events from start to finish.
Go from planning your event, to registration, to pricing and payments in a breeze.
Communication and Marketing
With Engagifii COMMUNICATIONS integrated into the Engagifii EVENTS module, you can email, text or send a portal notification about your upcoming and ongoing events. Create custom email templates for different types of meetings, events and conferences and include links directly to events, registrations, and post-event surveys. By filtering your recipient list by registrant type, specific session registrants, or other criteria, you can create a targeted message to the right people with the correct context, within just a few clicks.
Flexible and Powerful Registration
We know your events serve a variety of people and scenarios, so we made a system that could flex with the most demanding of scenarios. Create unique registration processes for each event, depending on the type of event or the type or registrant and create unique experiences and pricing for members, non-members, exhibitors, and speakers. Streamlined registration workflow management offers a way to design easy step-by-step processes that allow people to register themselves and/or others without hassle.
Pricing and Integrated Payment Processing and Accounting Solutions
Set the same or different prices for your Event Registration based on who is registering. Price events based on when your members register (early or late, for example) or based on available quantities of event tickets. Collect online payments for events through any of our 15 supported payment gateways by credit card, ACH, or eCheck, or have our team optionally custom-develop integrations with practically any payment gateway that is able to integrate with online systems. Select your preferred vendor and route all payments directly to your account and avoid service or convenience fees. With further integration of Engagifii into your accounting system (like Quickbooks Online) through Engagifii REVENUE, automatically synchronize all transactions, track issued invoices, view paid invoices, and see payment source details in both platforms.
Custom Event Check-in and Badging
Save time and money with event badging. Cut check-in time and do away with long lines with the use of instant, on-demand badge printing, or by having your members pull up their "mobile badge" via your branded Engagifii APP, and electronic badges/tickets. Use custom QR codes to track attendance and understand attendees' preferences and interests. Customize badge designs, including logos, sponsors, and personal details from either the registration or member profile information.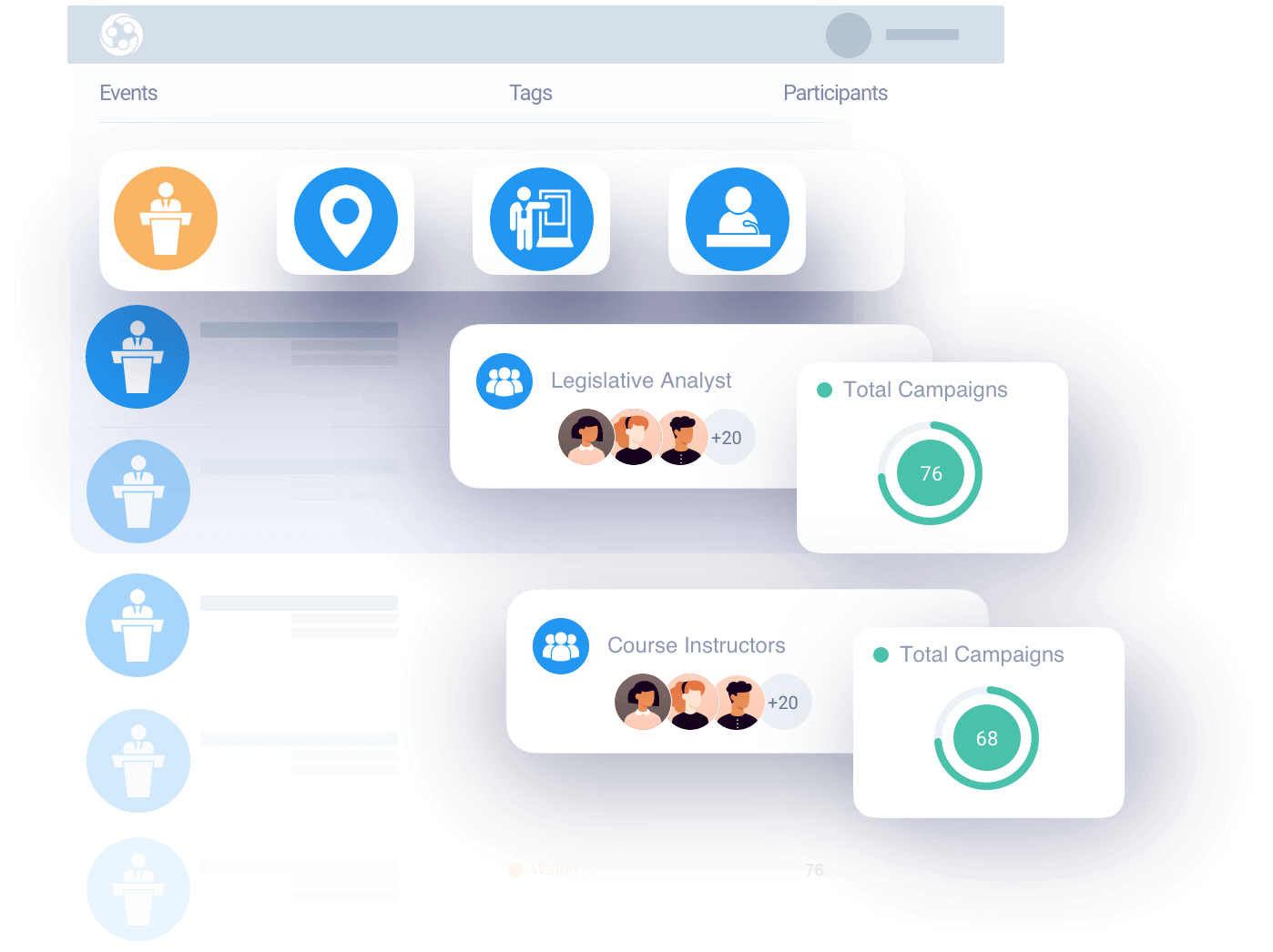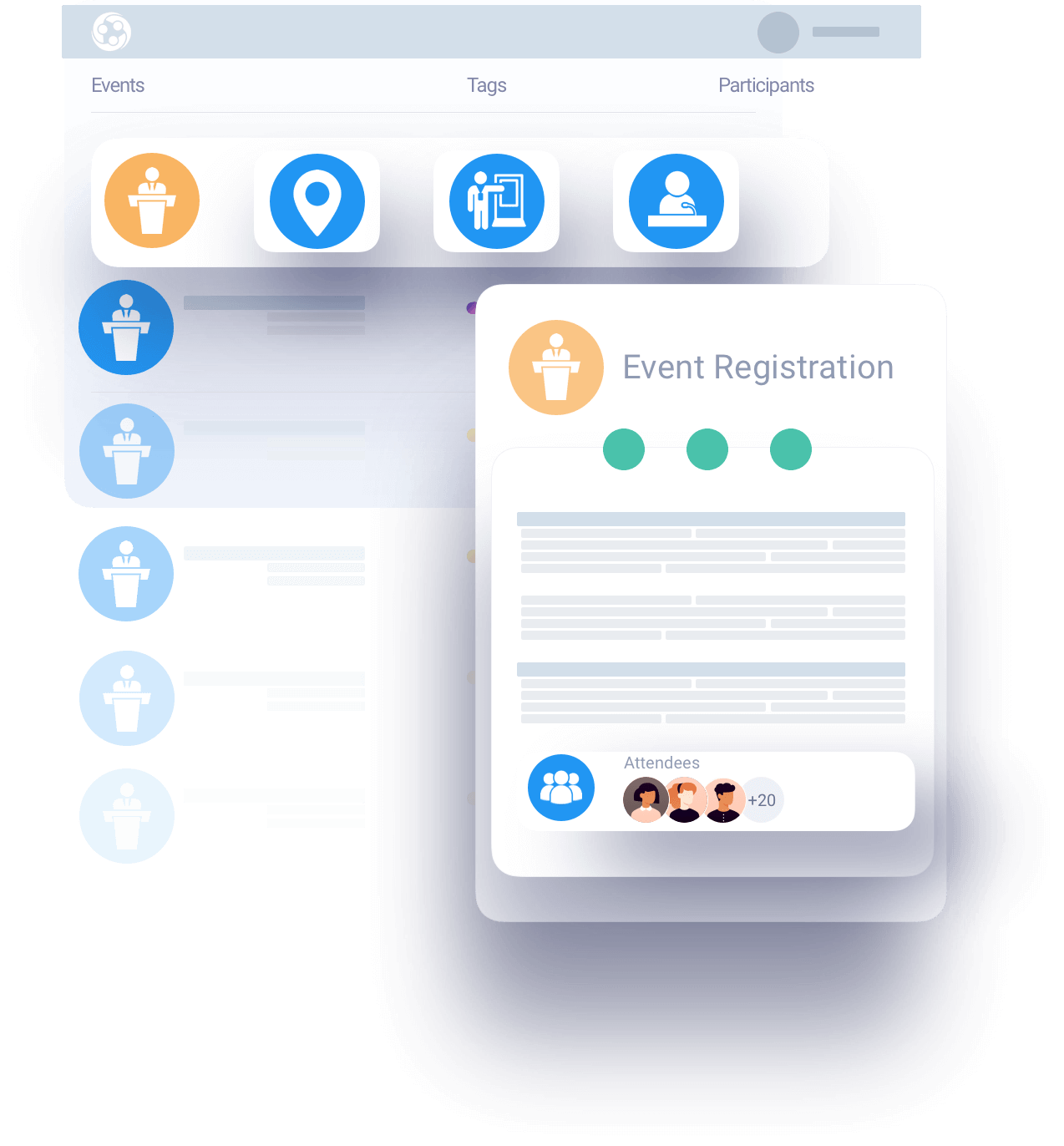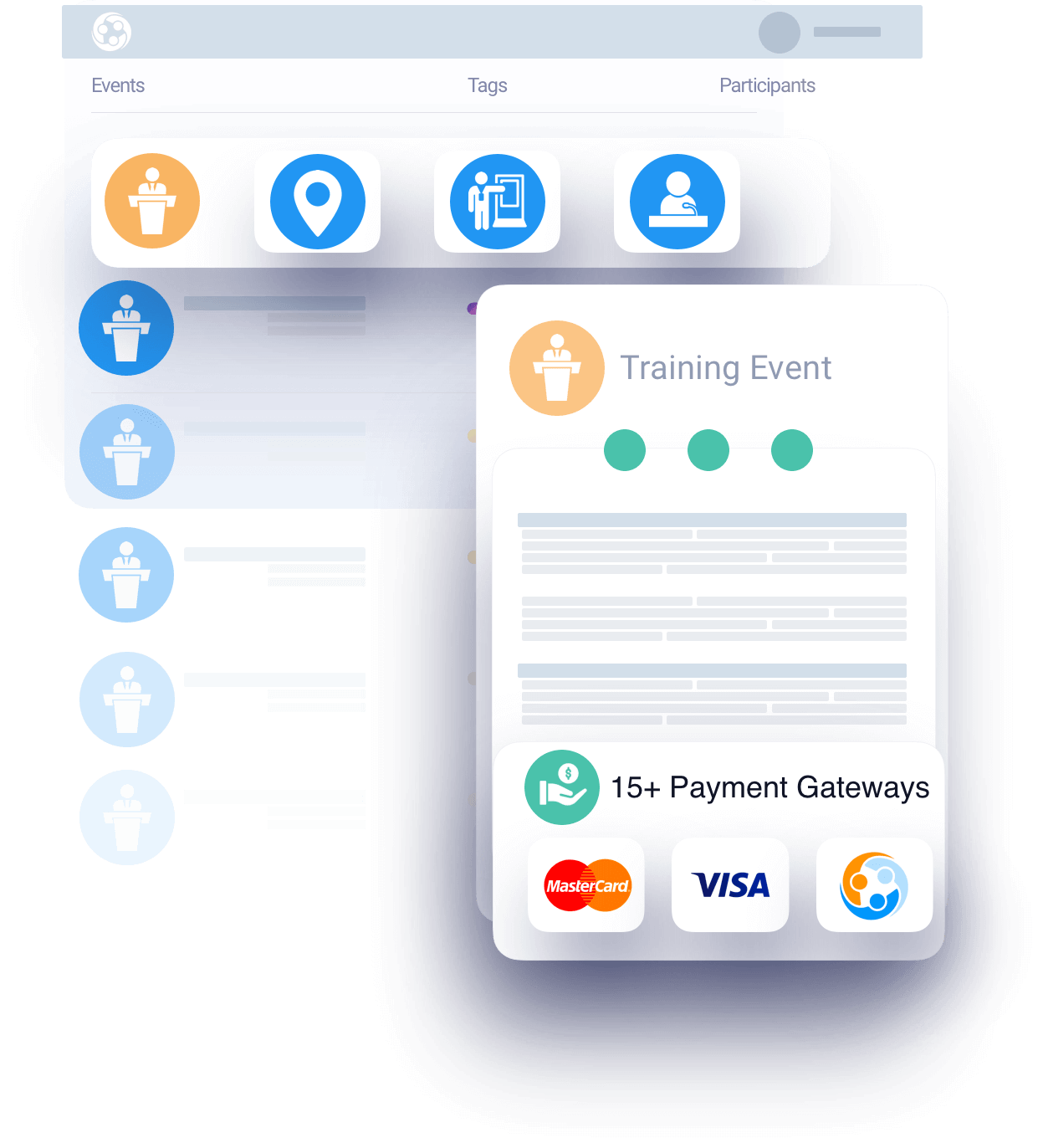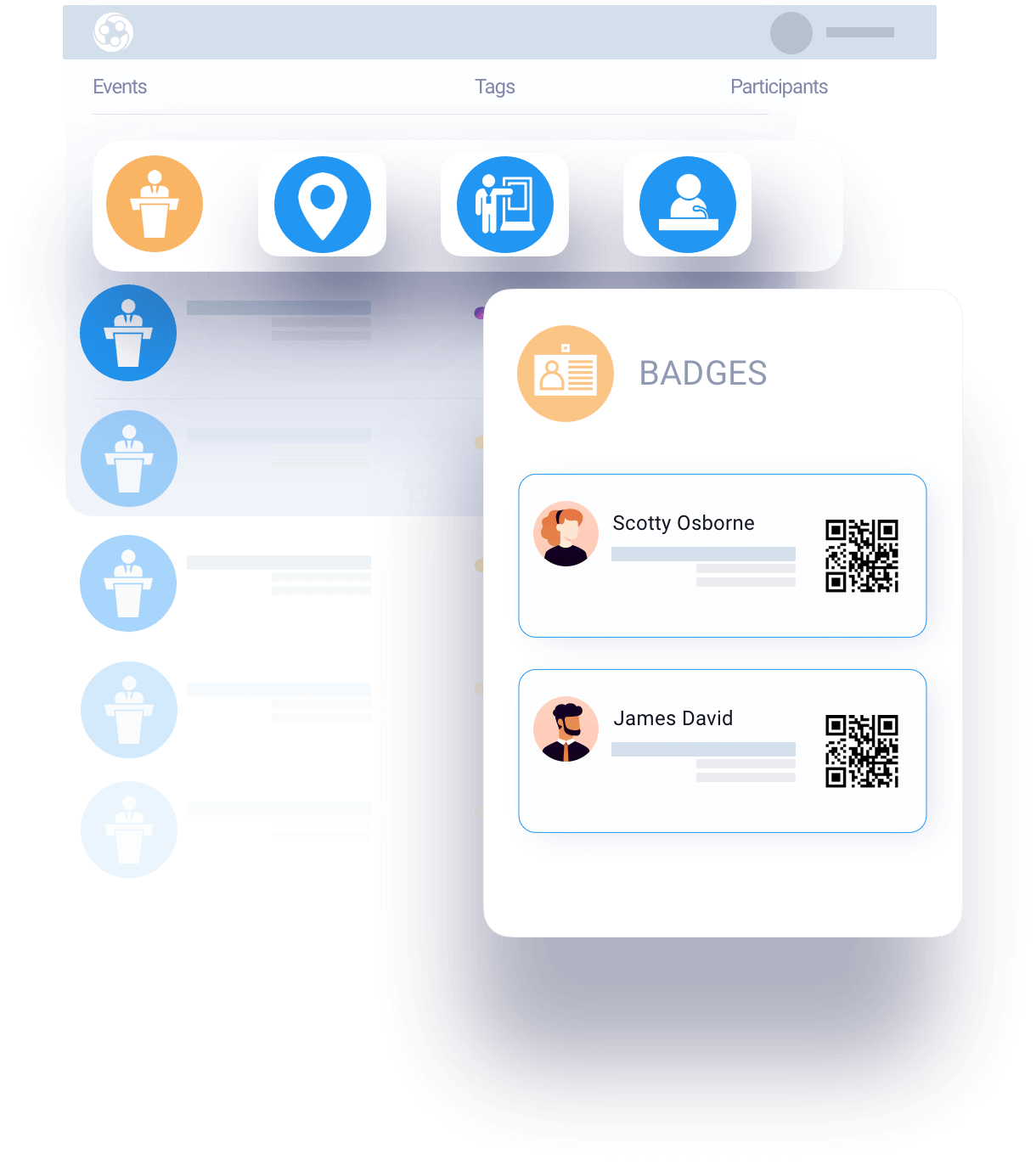 EVENT MANAGEMENT AND EXECUTION
The events your organization dreams of executing, made possible with Engagifii EVENTS.
Event Activity Management
Events have a lot of potential for chaos with so many moving parts. With Engagifii EVENTS we untangle that potential chaos by putting you, the event host, back in the driver's seat. We don't want your attendees' experiences to be minimized by the functionality of software, so we've given Engagifii EVENTS users the ability to do things like make an activity paid or free, and also to gauge interest through members signing up for or "favoriting" their preferred activities. Which is really just the starting point in making your opportunities for engagement, unique to your organization.
Allow your speakers to easily submit bios, headshots, whitepapers and additional documents, like presentations. Stored speaker profiles in Engagifii RELATIONSHIPS make it simple to select speakers for future events and create event agendas. Use member attendance functionalities to track your most influential speakers and increase your event engagement.
Classes, Workshops and Sessions
Registrants are seamlessly taken through a step-by-step process where they can select from available sessions, workshops and classes, which easily integrates into Engagifii ACCREDITATION for organizations offering professional development or certifications. For each session or class, you set the date, time, and location, as well as the speaker or instructor. You can include the classes and sessions for free or associate an additional cost, or make it free or paid depending on whether someone is a member or a non-member. Documents and materials that are stored in Engagifii LIBRARY can be associated with classes and sessions and made available upon registration.
Manage inventory and sell items within event registration forms through your own Event Shop which is part of your overall online store experience made available through Engagifii SHOP. Create product packages or give discounts based on different user types. Use this space to sell your team's favorite association gear, training materials, exhibitor conference equipment, and more.
Strengthen your relationship with key revenue sources and keep your exhibitors and sponsors engaged with your association's culture and activities. Custom registration workflows make it easy for an exhibitor to choose a booth, order necessary equipment, and provide you with marketing materials. Through Engagifii REVENUE subscriptions management, you can provide special event registration or event shop pricing to key, long-term annual or multi-year sponsors. Let those who are paying you $500,000 a year in sponsorships pay 25% for a booth, while charging your other Exhibitors full price!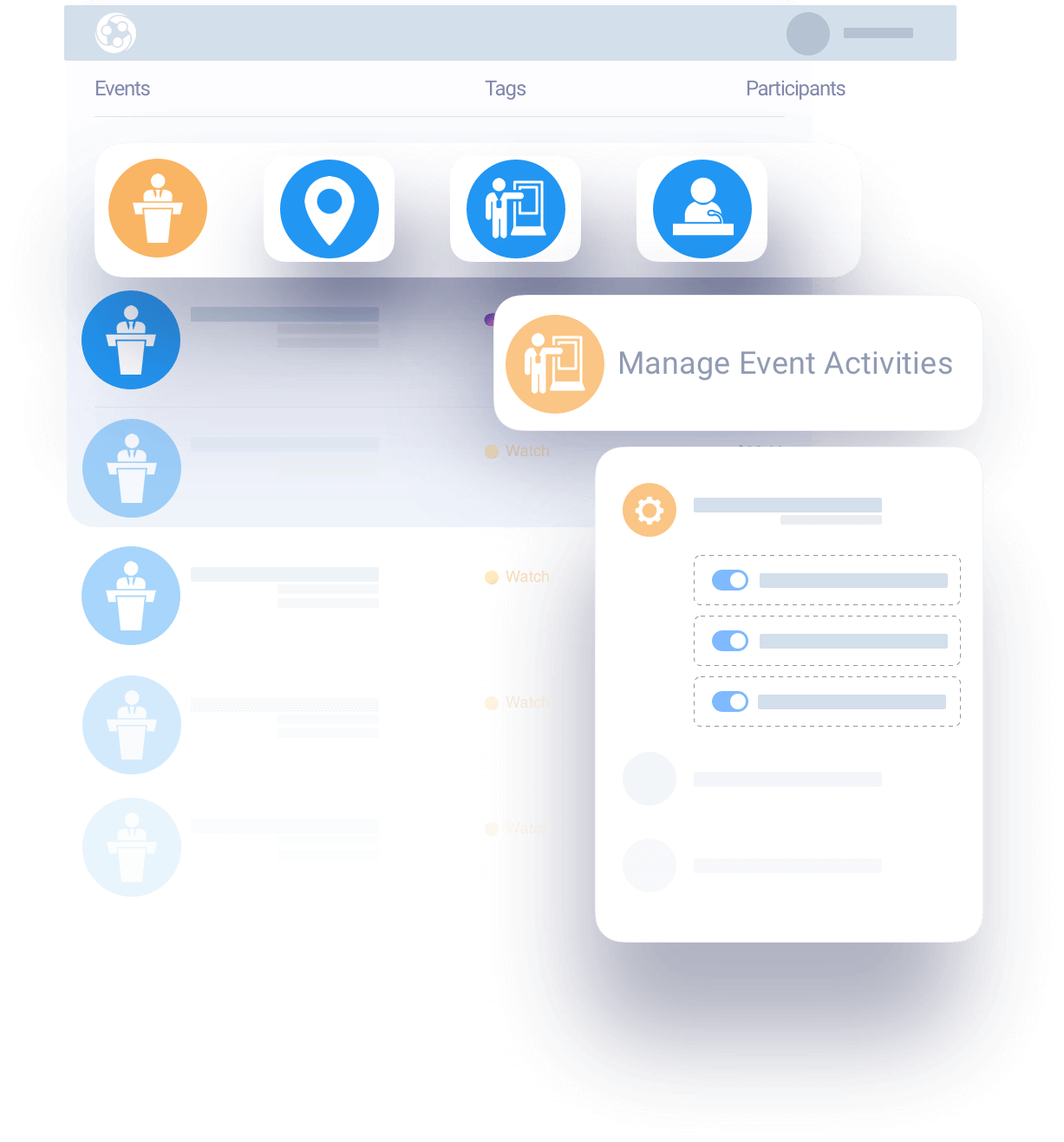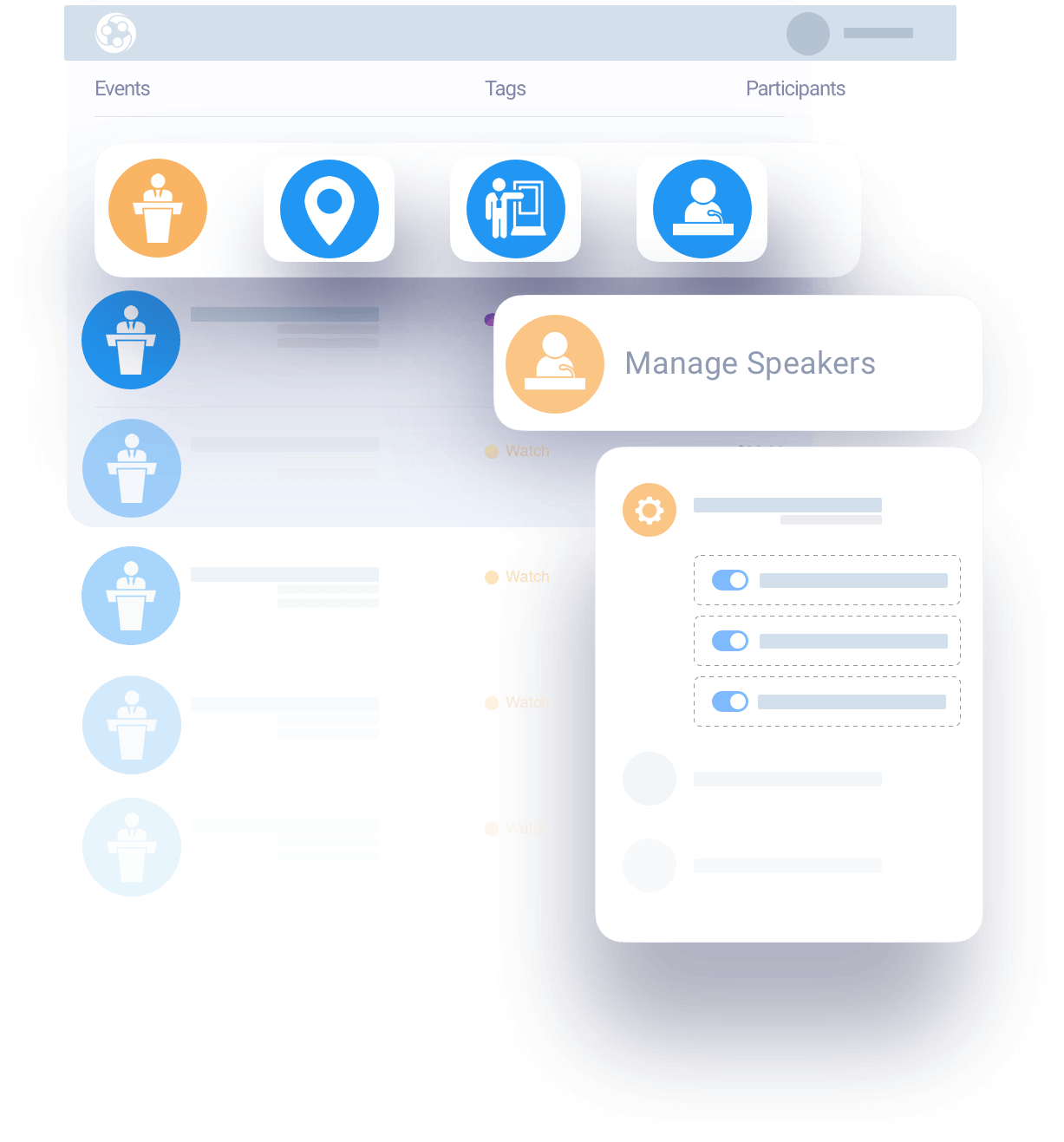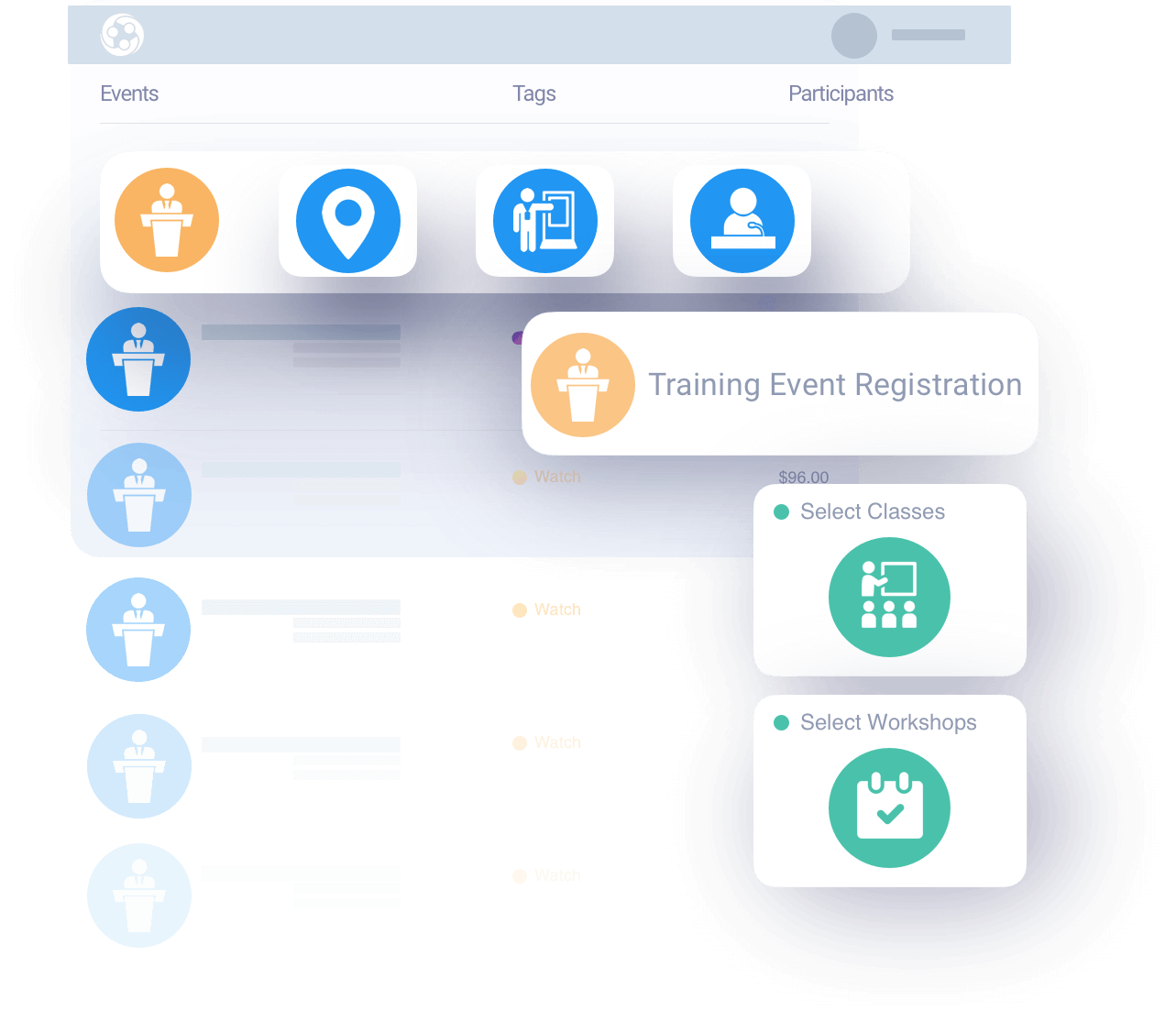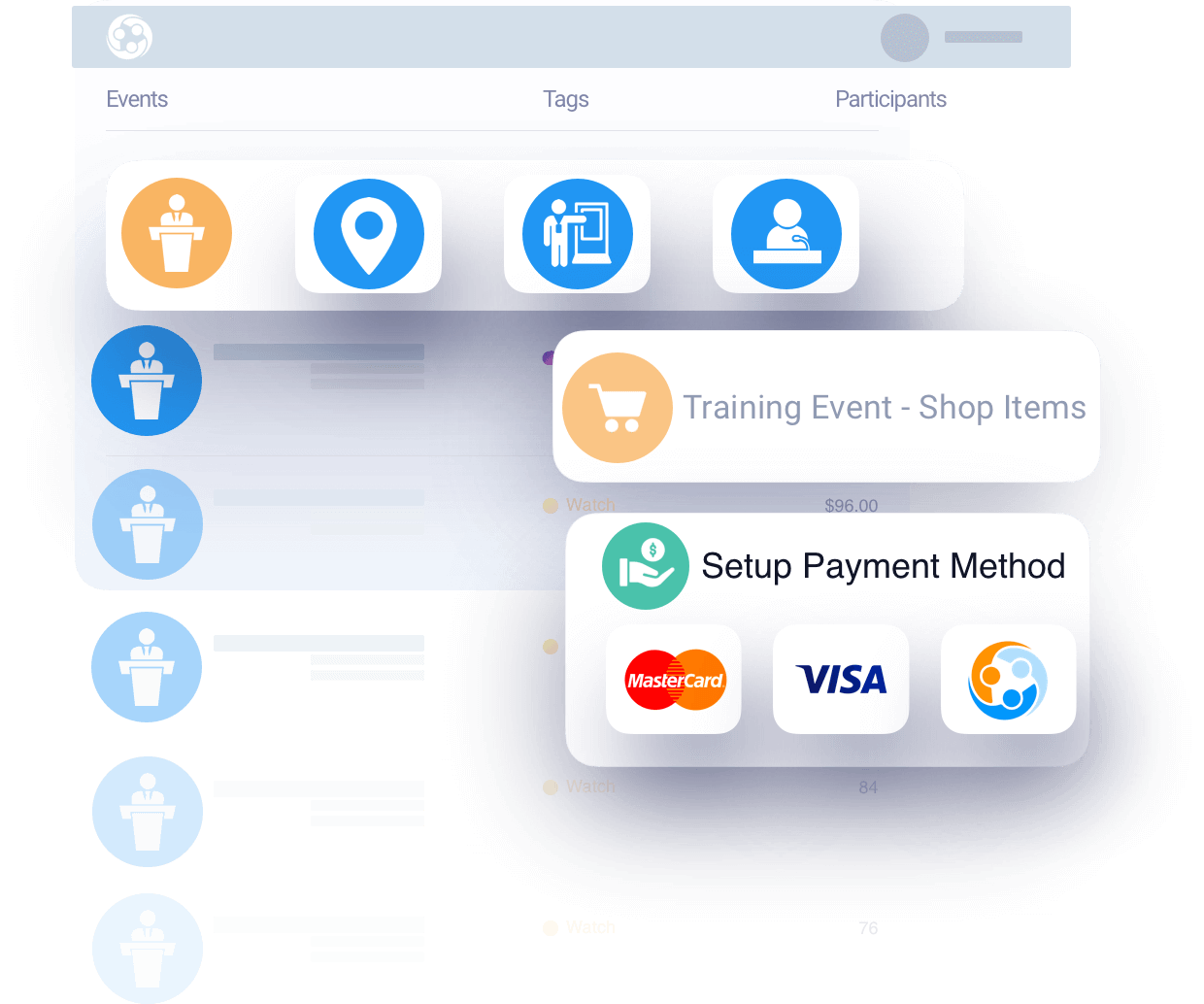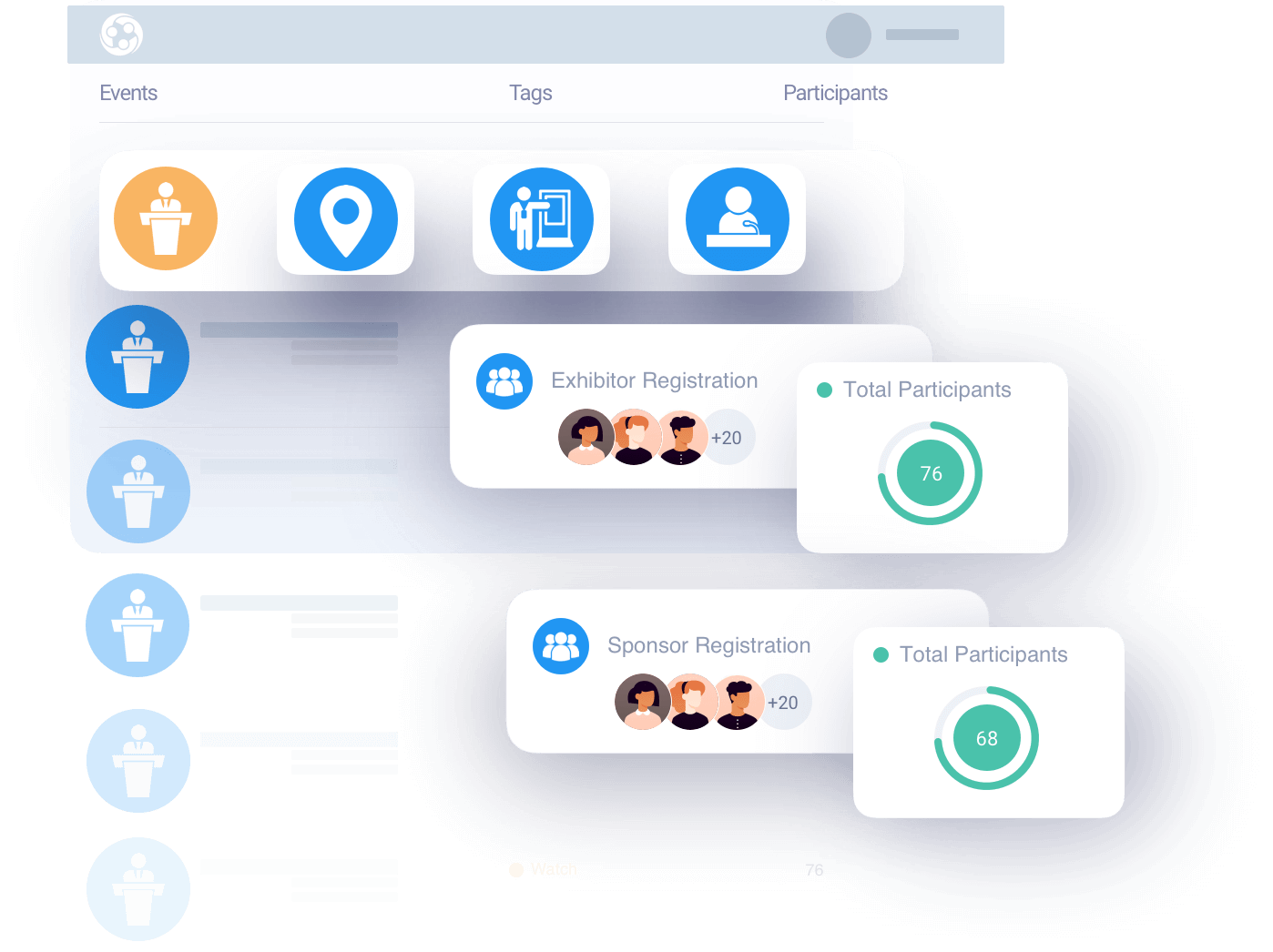 Promote events and engaged conversation by giving members a place to discuss conferences and events inside the Engagifii NETWORK: a completely customized professional community promoting collaboration, networking and engagement around all of your events. Ensure that your events are ablaze with engagement both in-person and online via Engagifii APP by pre-seeding conversation topics and linking event classes and workshops to those topics.
Allow your Members to use Engagifii RELATIONSHIPS to create and track new relationships and favorite contacts that they meet at events. On the backend, measure attendee engagement at the event through Engagifii ENGAGE. Attribute the growth of each member's sphere of influence and network by looking at the growth in their "rolodex" in Engagifii APP at the event.
Peer-to-Peer Attendee Messaging
Allow attendees to use the Engagifii APP to send in-app messages to each other to keep in touch during the conference and after it ends. From behind the scenes, measuring message volume provides an understanding of attendee engagement at an event.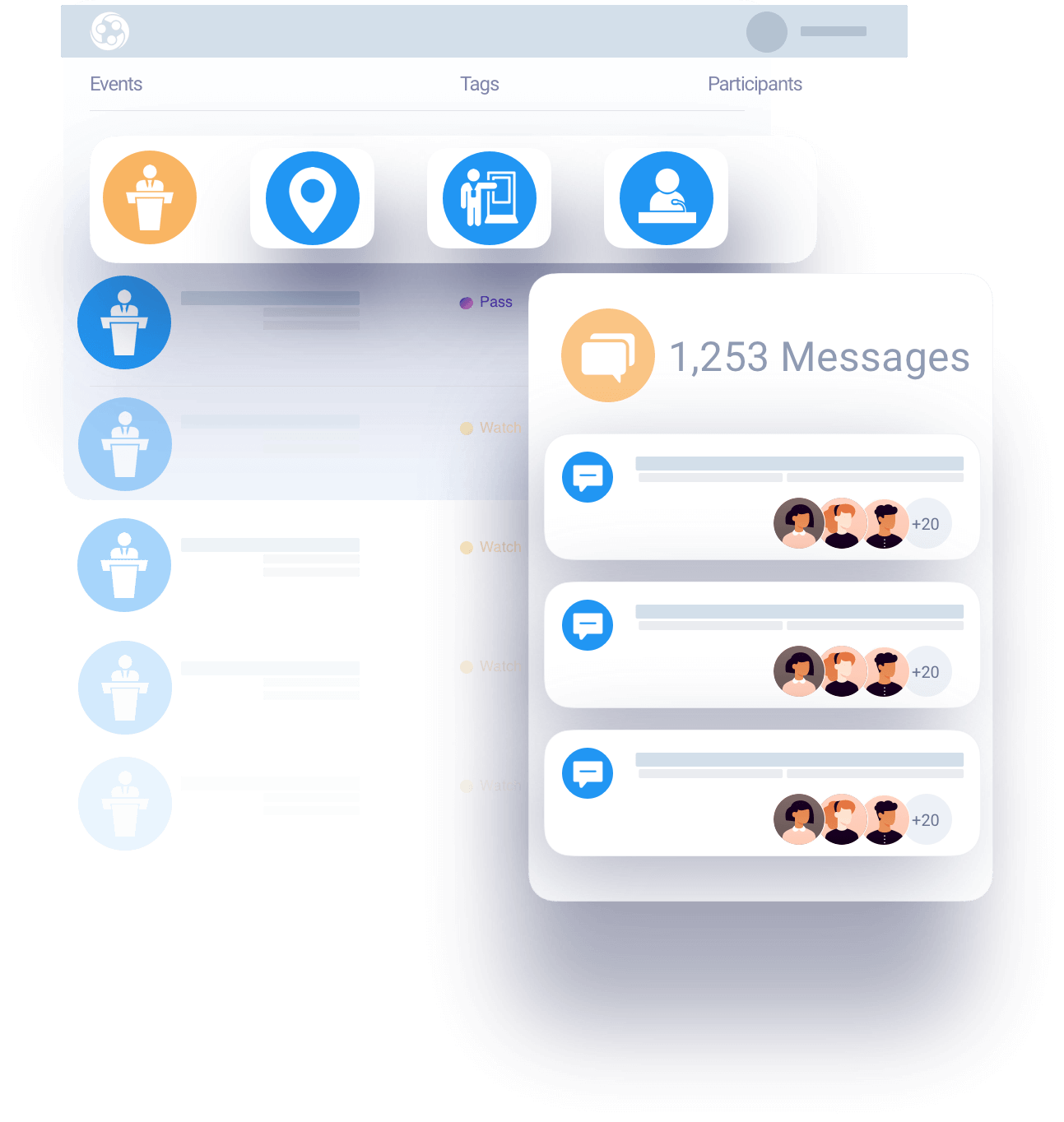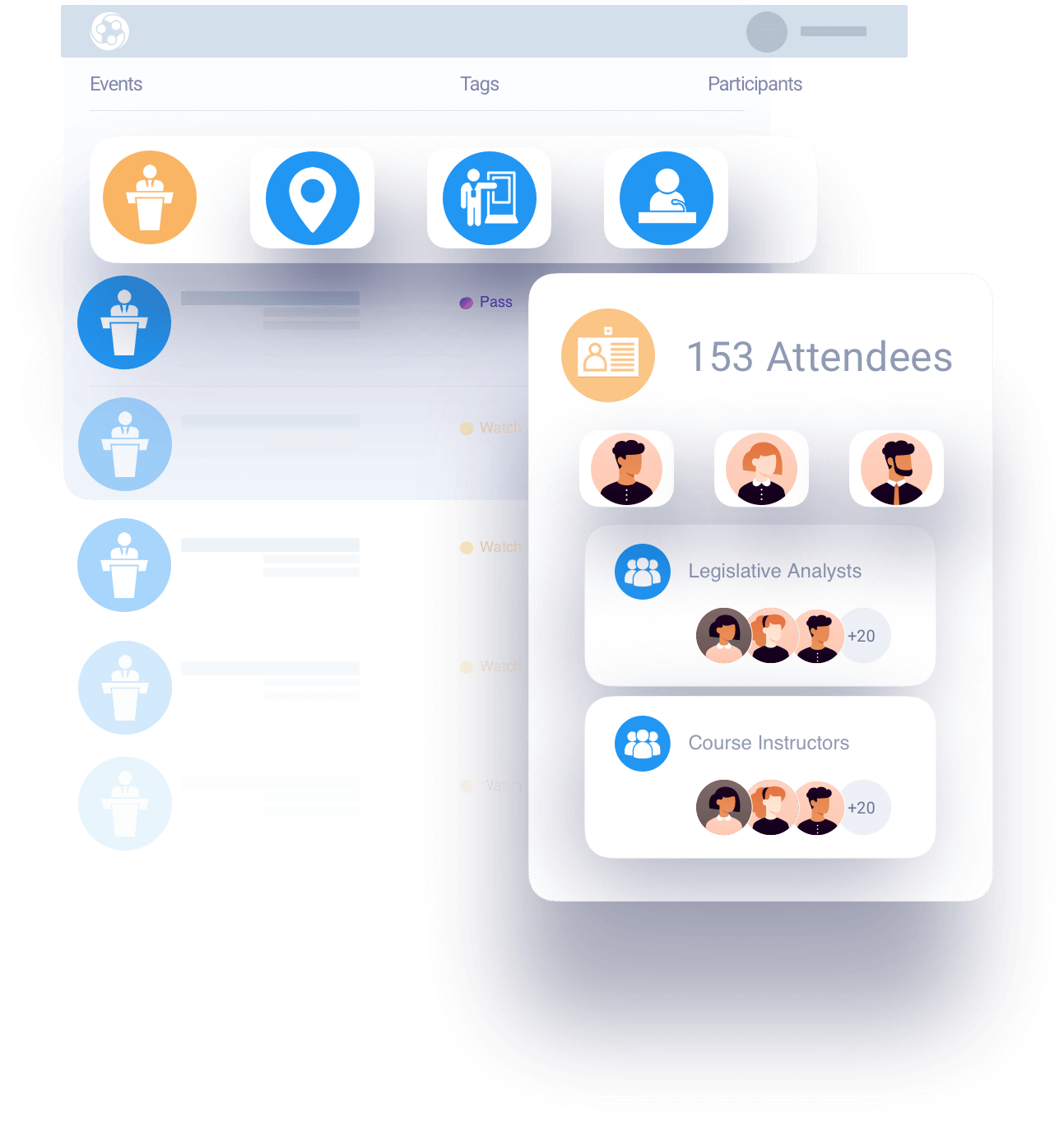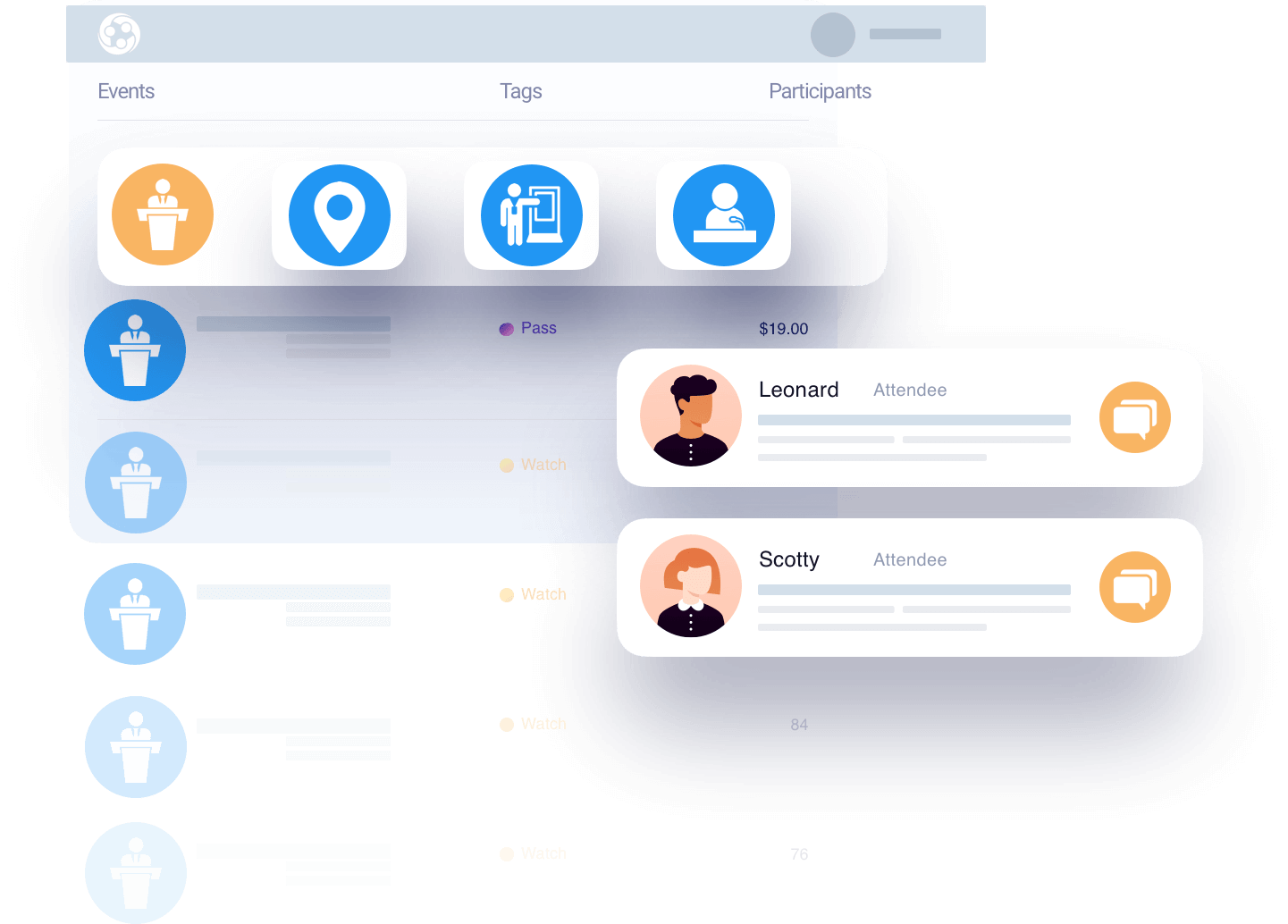 Customizable dashboards help you to keep track of all of your event's most important data. View revenue, attendance, registrations, by type or date purchased, with full searching and sorting capabilities. Each administrator controls their own dashboard with the information most important to them front and center whenever they log in.
Understand event revenue opportunities and the activities, classes, or event components that keep your members most engaged. Get detailed analytics by organization, session, event, and other key metrics before, during and after your events. Understanding your audience helps you plan ahead and seamlessly execute successful and meaningful experiences for your stakeholders.
Increase participant engagement by asking for their feedback. Surveys are a great way to get honest feedback and help you improve the valuable experiences you are curating.