Engagifii ACCREDITATION
Flexible Training + Accreditation
Engagifii ACCREDITATION is a flexible training and accreditation management module to enable any training organization, association, college or university to organize content and coursework, manage certifications, accreditations, awards, and degrees, while keeping detailed records of participant journeys, managing staff and instructor information, and managing external access to participant records.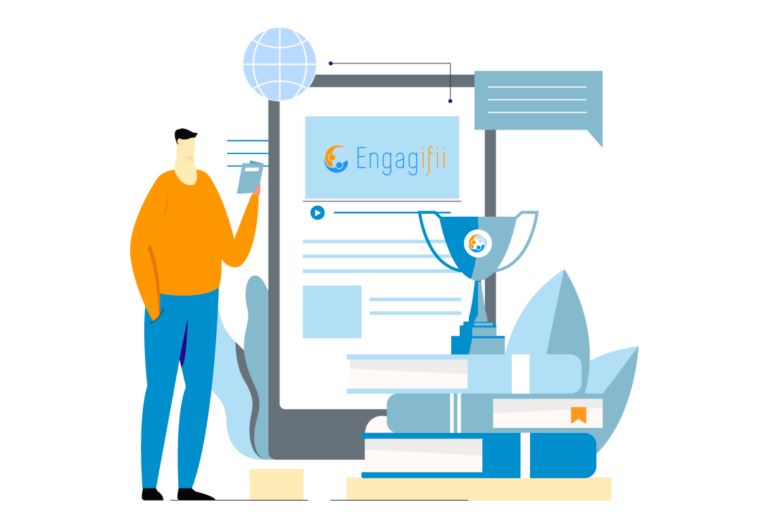 Association members count on your training and accreditation programs to maintain their certifications and advance their careers. It takes an integrated platform to manage course offerings, participant registrations and payments, class attendance, and certification awards. See how Alan uses Engagifii ACCREDITATION to deliver the education services his members count on… and the resulting revenue his association runs on.
Certification and training processes can be complicated, nuanced, and unique. Engagifii ACCREDITATION makes it simple to execute regardless of your process.
Build robust programs and certifications with customizable requirements like specific classes, required hours or credits, or specifically a required number of hours or credits from a defined set of classes.
Automatically award certifications when individuals or organizations complete your requirements, or set notifications that an individual is eligible for the certificate to be manually granted. Use customizable badge and certificate templates to create awards and engage your members in celebrating their accomplishments.
Customizable Registration Workflow
Set parameters of approval needed for individuals to register for specific courses that can automatically be granted when an individual meets a specific set of requirements or instead require approval by a specific person or organizational role.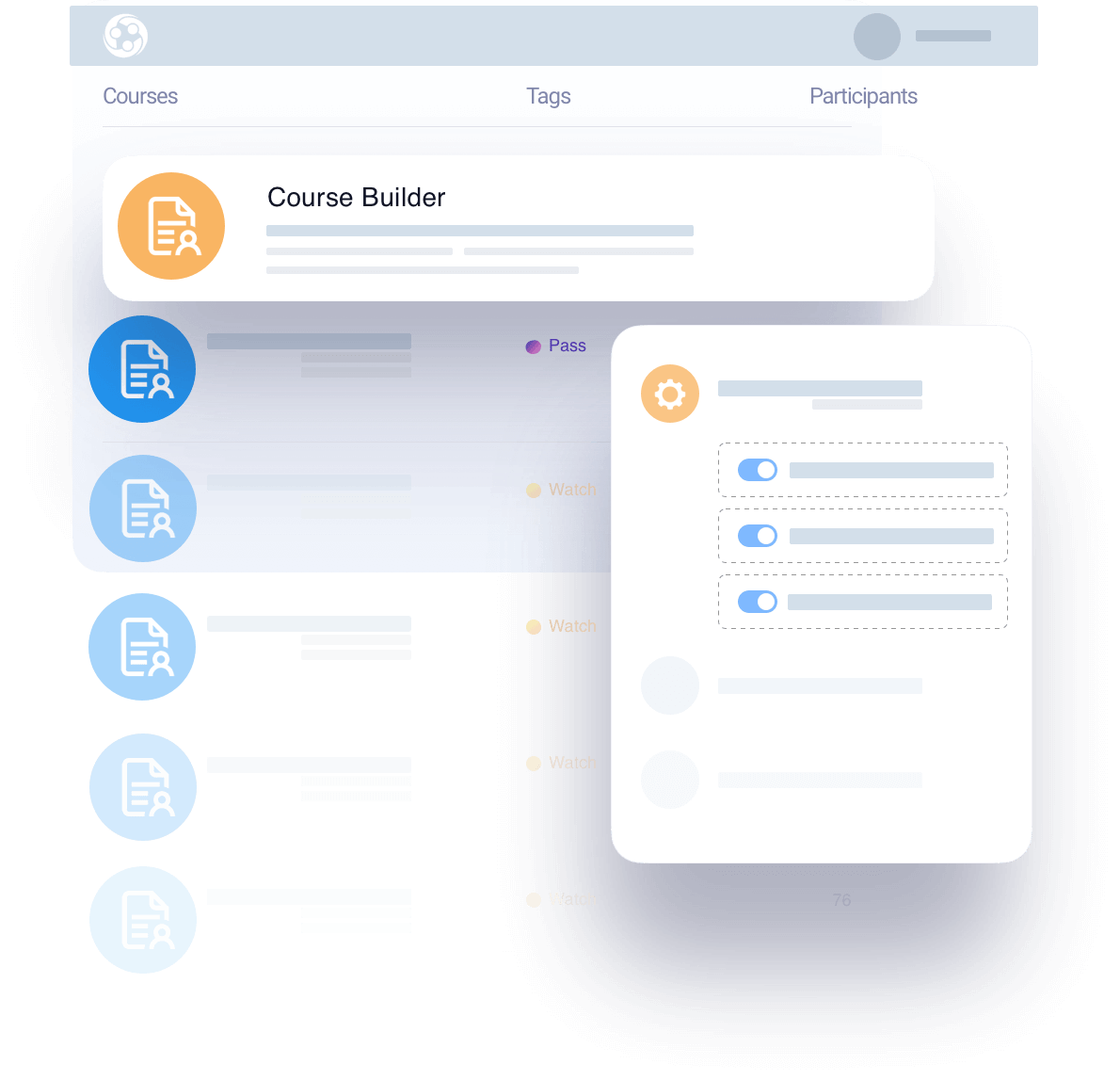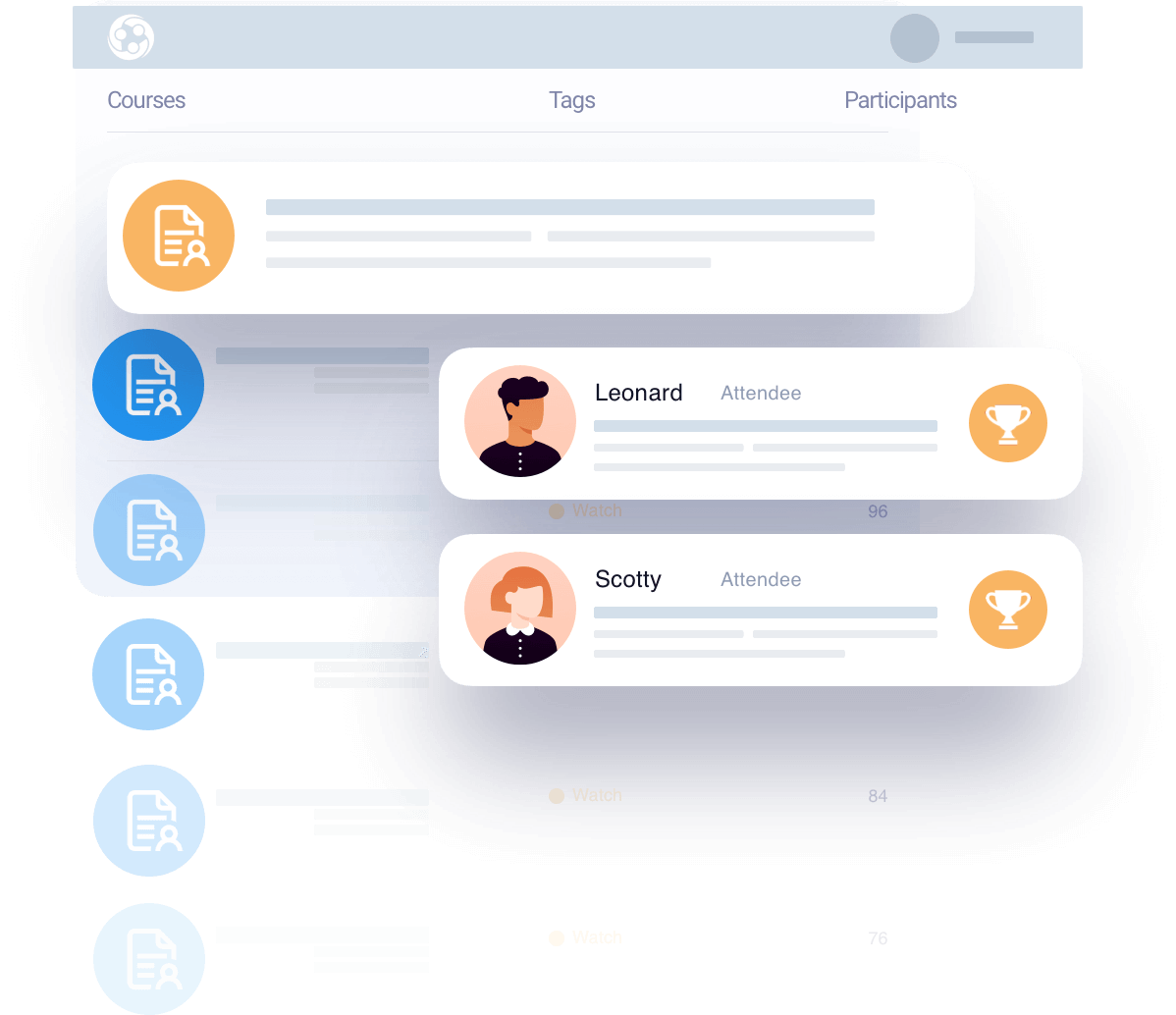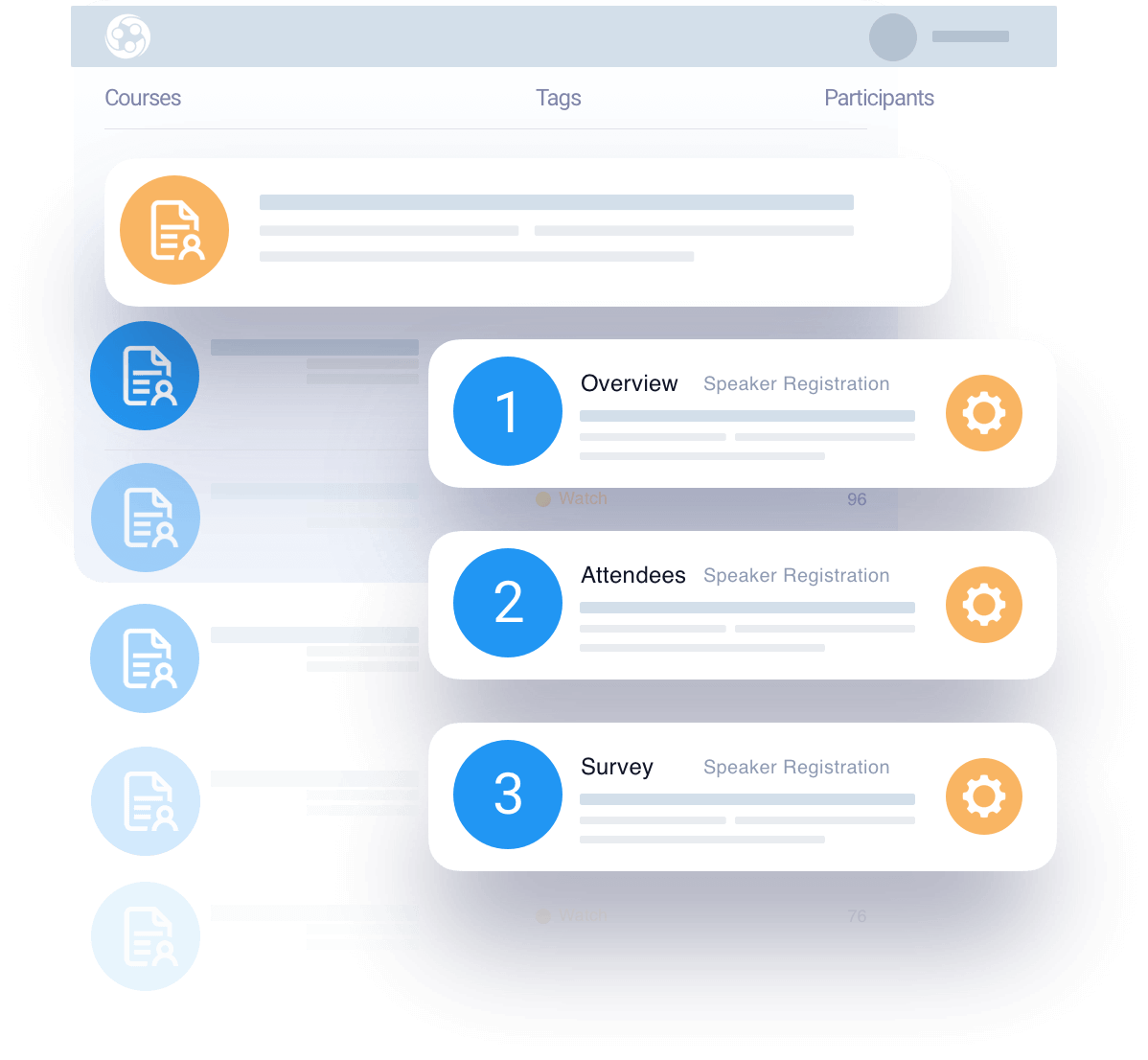 Members or organizations can easily run reports for individual classes or certifications at any time. Easy-to-access reports make everyone more efficient in collecting the data they're looking for. As an association or an accrediting body use current enrollment metrics to plan future courses and learning opportunities. Organizations can use reports to understand the status of all of their members and individual members can keep track of their own progress and course history.
Engagifii LIBRARY integrates seamlessly into your accreditation processes to make finding course files and awards simple and efficient. Use the robust permission system to make materials available to individuals as soon as they register, or during a specific defined timeframe. Course files can be accessed from anywhere, including mobile devices, making it easy for your learners to access education on the go.
We currently integrate with several of the most comprehensive Learning Management Systems (LMS) available on the market already and our open APIs enable integration with many other LMS platforms.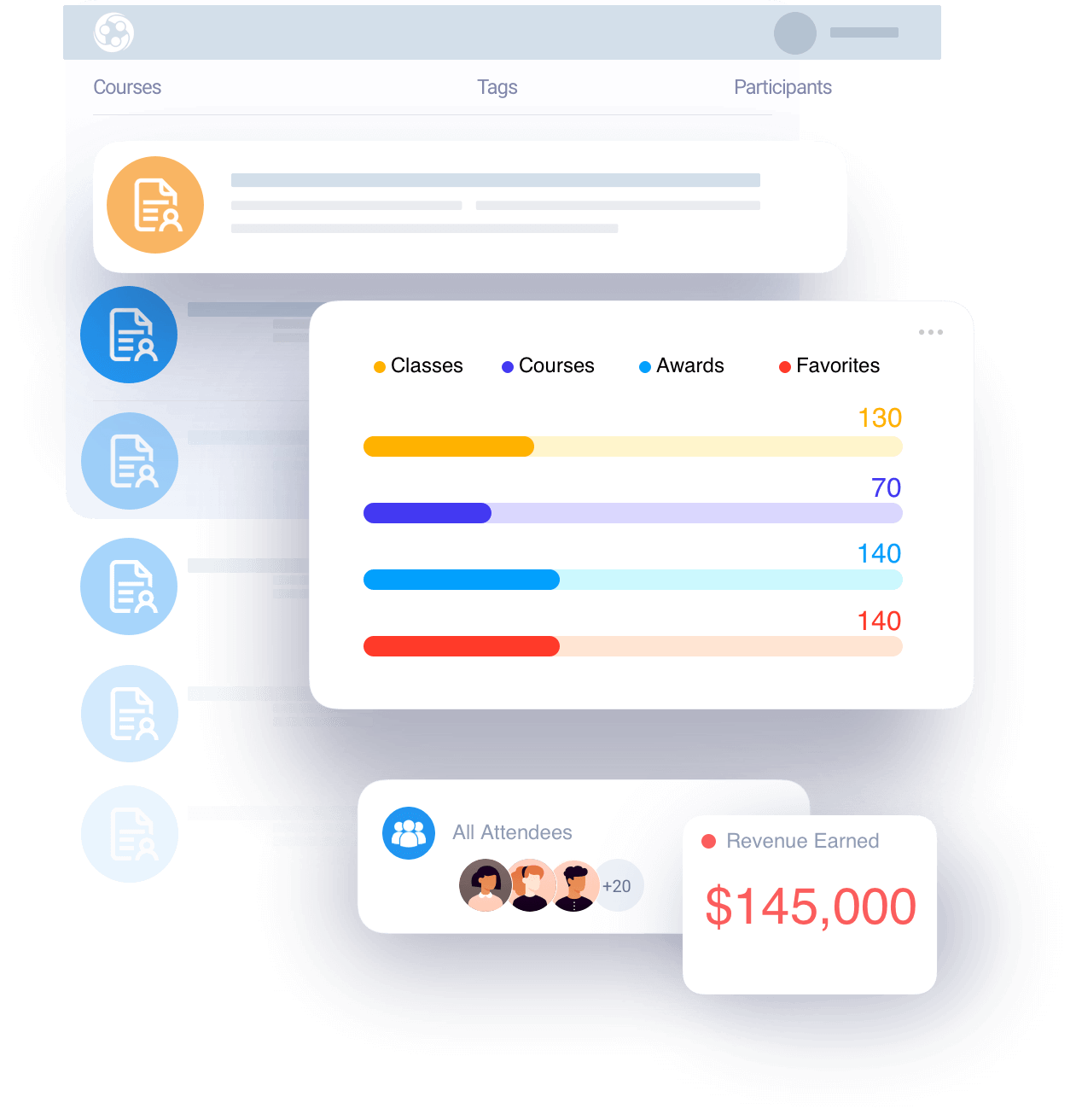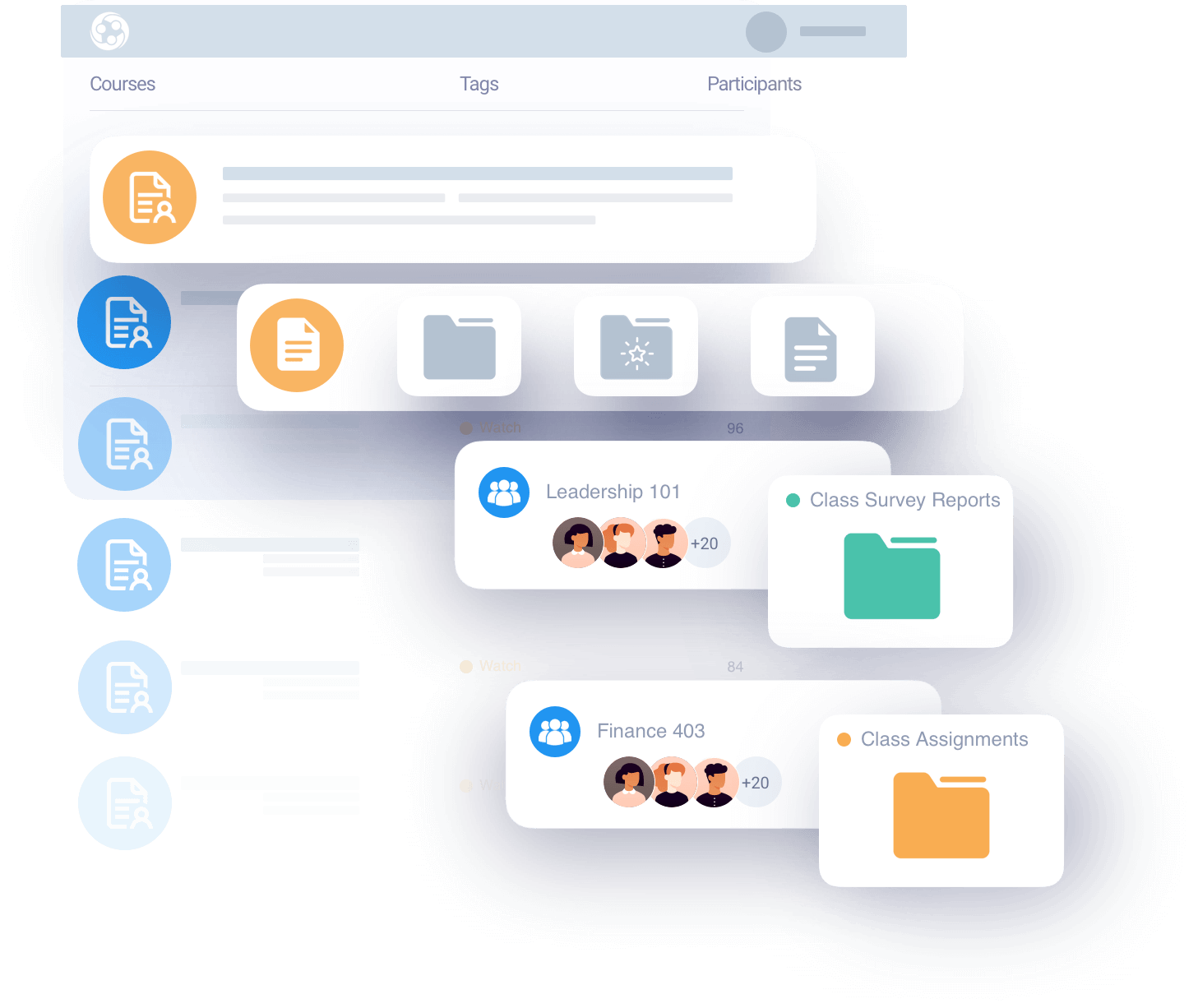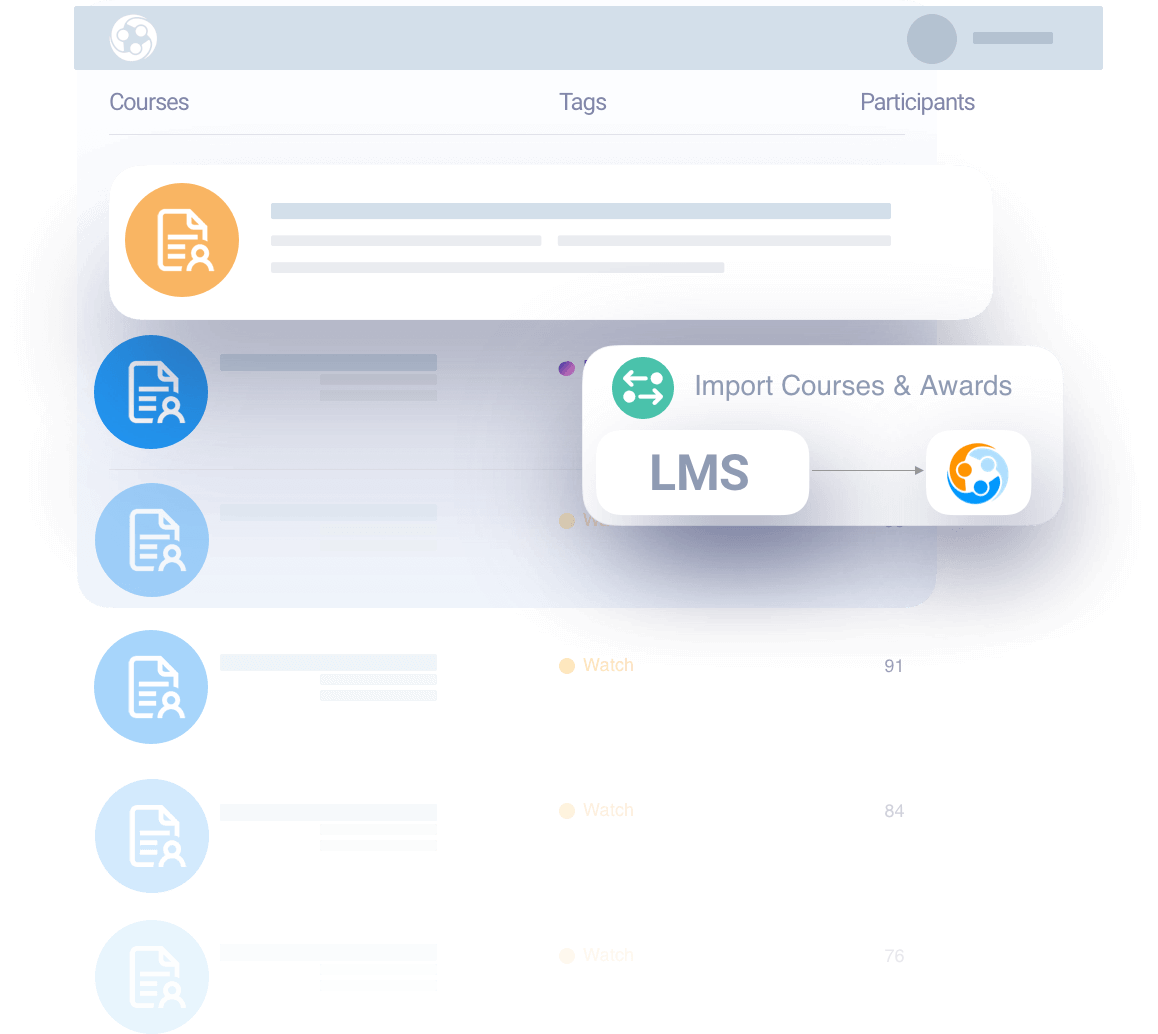 INCREASE ENGAGEMENT AND DRIVE GROWTH
Centralized Communication
Build a collaborative environment between members, instructors, and your organization. Instructors and members can communicate important class information directly on the platform and it's easy to inform members and member organizations about new accreditation opportunities or expiring certificates. Real time, scheduled, and triggered communication is available across all of the platform's communication tools, making multi-tiered engagement a breeze.
Improve your courses and provide an effective learning experience by administering class surveys to participants and instructors. Surveys can be offered during registration, pre-class, in-class, or post-class.
Increase Revenue Opportunities
Charge different rates for members vs non-members or for late registrations. Maximize revenue with automatic recertification notices and promotional coupons.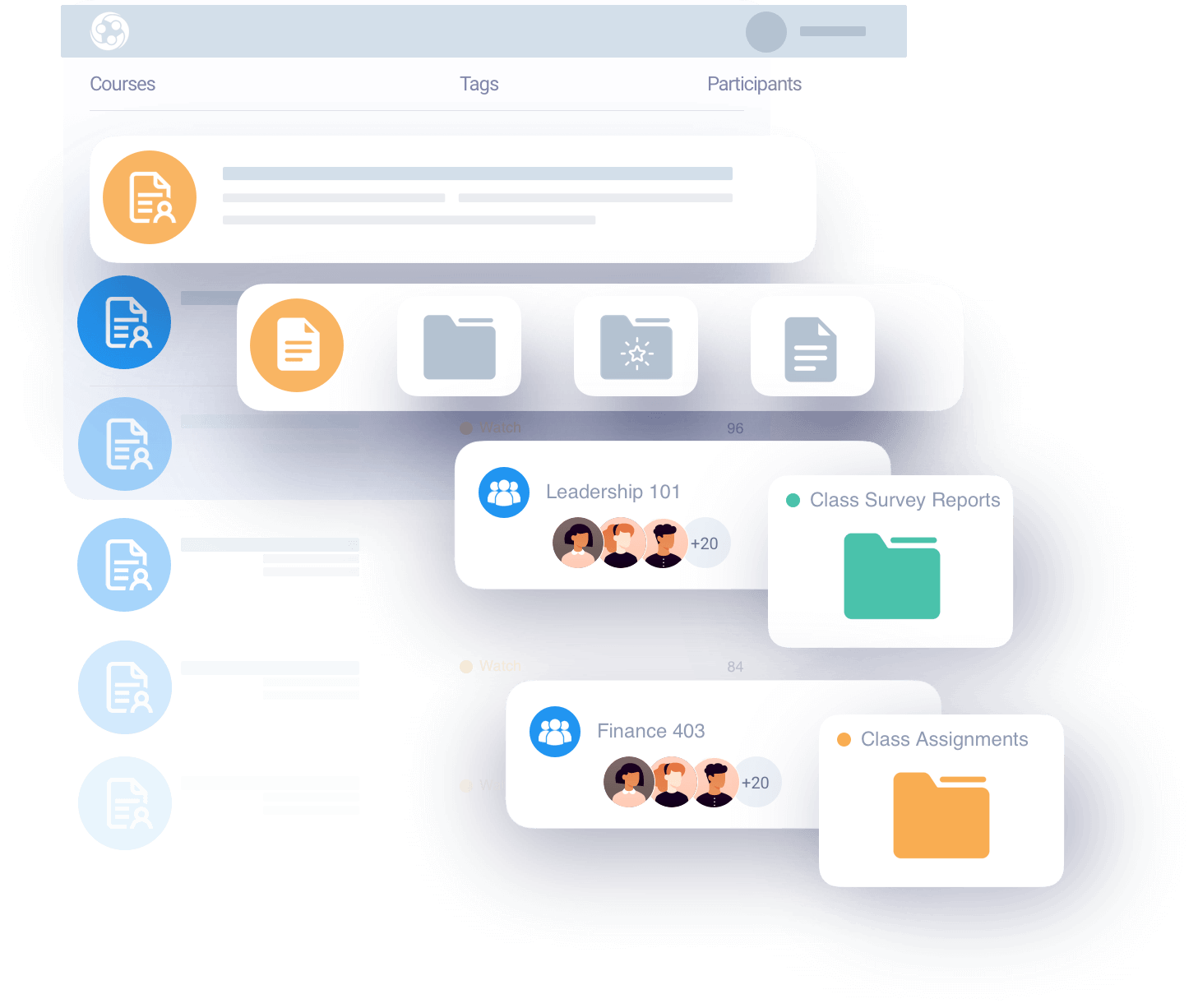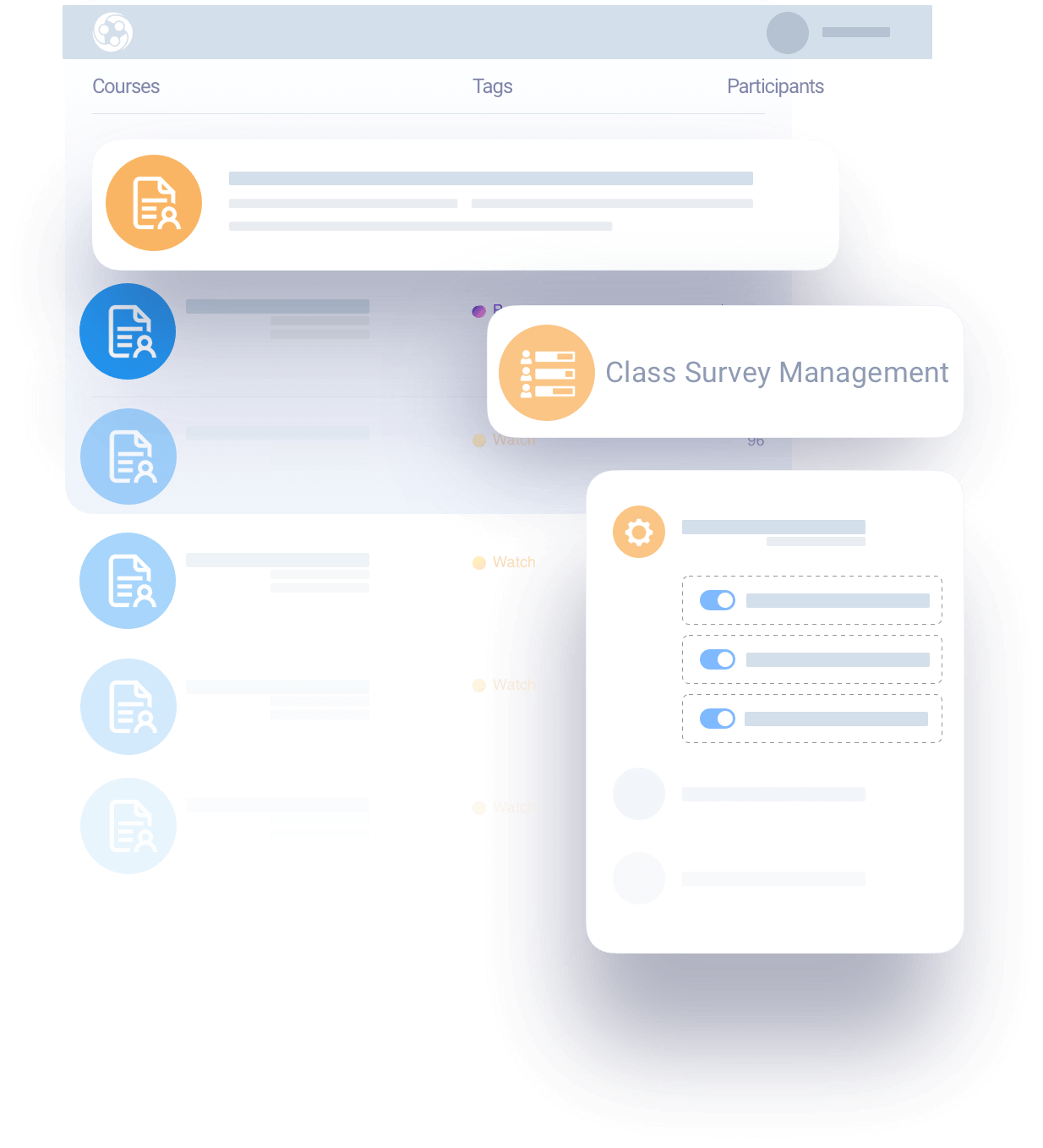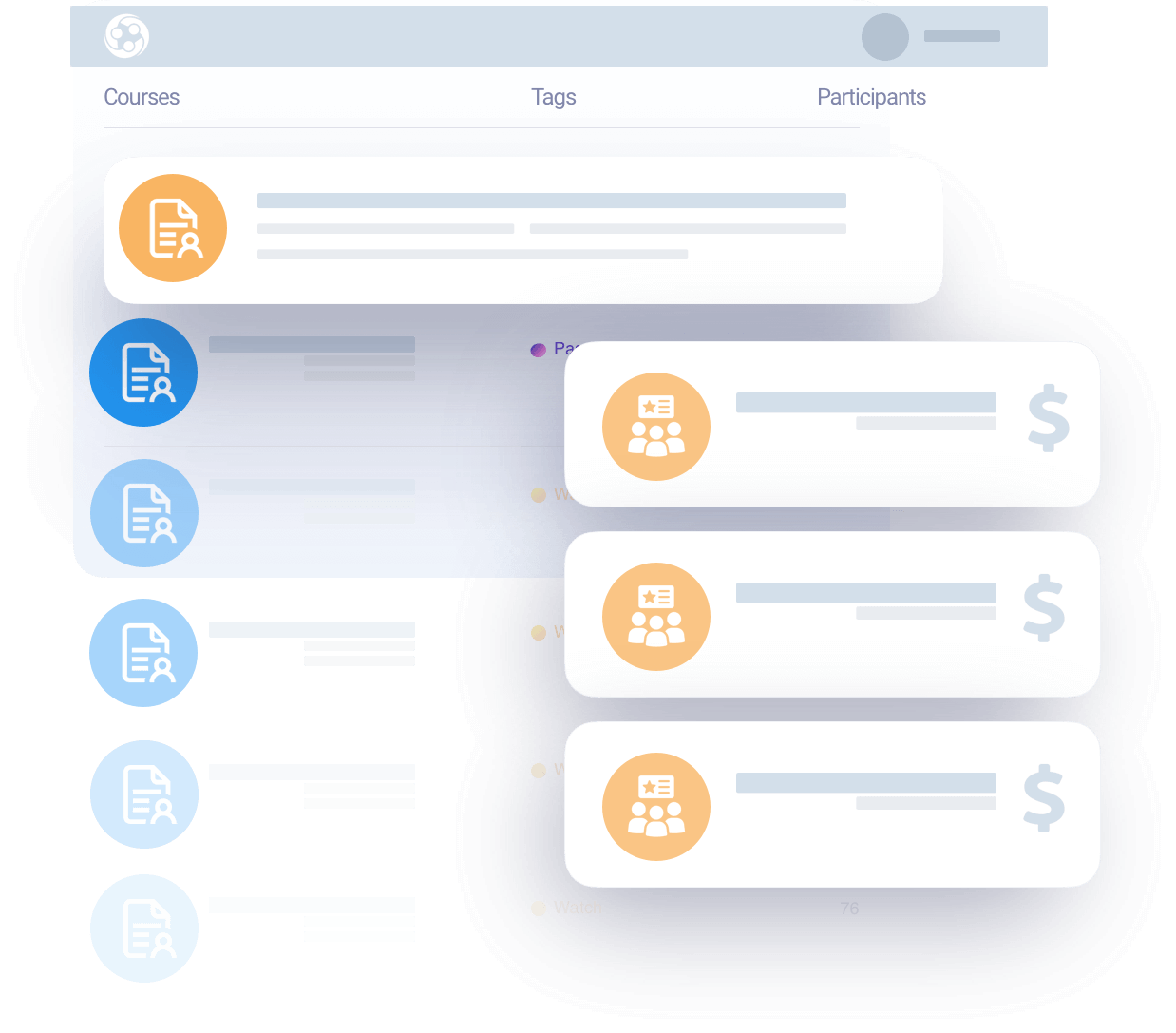 TAILORED USER EXPERIENCES
Efficiently serve your learners by keeping all of their accreditation and course data attached to their profile in Engagifii RELATIONSHIPS. By having a 360-degree view of your members and their activity and engagement with your organization, you are better able to serve them – resulting in less attrition, more engagement, and more upsell opportunities. Create groups, lists, and filters to better manage and engage your people by the courses they take or the accreditations they have been awarded.
In the spirit of keeping learners engaged in their education. Engagifii ACCREDITATION allows them to log into the platform themselves to view eligible accreditations or awards, register for new accreditations, manage past accreditations, track progression towards current accreditations, and track their attendance and grades.
Engagifii ACCREDITATION takes complications out of the Instructor's experience, allowing them to focus on what they do best– teaching. Instructors can easily view and manage their classes and courses in their dashboard. Including the ability to mark attendance, grade students, manage course materials and documents, and communicate directly with class participants as individuals or as a group. Instructors can also be granted the ability to enroll participants or cohorts into specific classes. Associations have the ability to manage which courses individual instructors are eligible to teach and when they are available to teach classes.
Member Organization Leads
If your members are themselves organizations, Engagifii ACCREDITATION allows users to grant roles and permissions inside the unified Engagifii RELATIONSHIPS system that allows specific people within each organization to enroll and manage participants, approve registrations or certifications, and be the primary point of contact for different areas (billing, continuing education, administration, etc). This role can also communicate directly with everyone within their organization via all Engagifii COMMUNICATIONS channels.