New Hampshire is the latest state to finish redrawing its congressional maps, bringing the total to 43 states with approved maps (excluding the six states with only one congressional district). Louisiana is the only state that doesn't have a map for the 2022 election since its congressional map was struck down by a federal judge.
Between gerrymandering and courts overturning maps, the 2021-22 redistricting cycle was highly contentious. The number of Democratic-leaning seats has increased, but after accounting for incumbency, Republicans will net gain three to four seats simply due to new district lines. Furthermore, the number of swing seats has declined, and people of color are again underrepresented in Congress.
In the wake of the tragic mass shootings in Texas and New York, numerous states have signed new legislation that increases gun restrictions. Ohio's governor, however, signed a bill that expands gun rights for teachers. With the U.S. Supreme Court overturning Roe v. Wade, a flurry of abortion trigger laws have gone into effect while some states seek to protect abortion rights. Check out more legislation news below!
Also in the wake of last week's historic Supreme Court ruling, reproductive rights are today at the forefront of political debate and are sure to be a focal point in the upcoming election season.
New statutes have already gone into effect in some states. Some limit access to or ban abortions outright. Mandatory waiting periods have been implemented in a number of states, and some have even required women to receive an ultrasound before they can have one.
Alabama
Alabama's 2019 Human Life Protection Act was allowed to go into effect Friday, June 24. It makes it unlawful "for any person to intentionally perform or attempt to perform an abortion" unless "an abortion is necessary in order to prevent a serious health risk to the unborn child's mother."
Arizona
Republicans in the state House introduced legislation that revamps the state's school funding formula, adds about $200 million to yearly funding for K-12 schools, and creates a universal private school voucher system. The expansion of school vouchers, however, has drawn opposition.
Arkansas
Abortion in Arkansas is now banned following the certification of a 2019 law — the Arkansas Human Life Protection Act — which was triggered by the Supreme Court's official overturning of the Roe v. Wade decision.
California
California is set to become one of the first states to explicitly enshrine the right to abortion and contraception in its constitution. Lawmakers voted on June 27 to advance a constitutional amendment, which will put the issue on the November ballot.
Delaware
Delaware Senate lawmakers vote to increase the minimum age to purchase and possess most firearms from 18 to 21. The bill moved forward with an amendment pushing the effective date for possessing, but not purchasing, firearms back by three years. The amended bill heads back to the House for approval.
Florida
On June 2, the Florida Supreme Court denied a request for a hearing that challenges Gov. Ron DeSantis's new congressional map for allegedly violating the state's Fair Districts amendment. The map will be used for the midterm elections.
Idaho
The overturning of Roe v. Rade triggered a 2020 Idaho law banning all abortions except in cases of reported rape or incest, or to protect the mother's life. That law takes effect 30 days after the court's decision.
Kentucky
Kentucky's abortion ban went into effect immediately following the U.S. Supreme Court overturning Roe v. Wade. Abortion providers have filed a state lawsuit to block the law and restore access.
Louisiana
On June 27, a judge temporarily blocked the state from imposing an abortion ban. Additionally, a federal judge rejected Louisiana's new congressional map that was adopted earlier this year, holding that it violates the Voting Rights Act.
Mississippi
Mississippi's only abortion clinic filed a lawsuit to block the state from enforcing a near-total abortion ban in the form of a trigger law.
Missouri
In 2019, the Missouri General Assembly passed House Bill 126, which contained a trigger ban prohibiting nearly all abortions in the state. That ban went into effect moments after the Supreme Court overturned Roe v. Wade.
New Hampshire
On May 31, the New Hampshire Supreme Court approved a new congressional redistricting map released by the court-appointed special master. The court intervened after a stalemate between the legislature and Gov. Chris Sununu failed to produce a map.
New York
Gov. Kathy Hochul signed a six-bill package on June 13 that expands legal protections for people seeking and providing abortions in the state.
North Carolina
Gov. Roy Cooper signed three bills into law on June 14. One bill increases arson punishments and another alters the state's Controlled Substances Act to make FDA-approved drugs that contain marijuana and tetrahydrocannabinol (THC) automatically lawful in North Carolina. The third bill makes changes to state laws governing captive insurance companies.
North Dakota
Attorney General Drew Wrigley has certified North Dakota's trigger laws, making abortion illegal in the state. Wrigley activated two North Dakota laws, N.D.C.C. § 12.1-31-12 and N.D.C.C. § 14-02.1-04.2, that ban abortion, with exceptions for rape, incest, and preserving the life of the mother, and ban the dilation and evacuation abortion methods except in a medical emergency.
Ohio
Ohio Gov. Mike DeWine signed a bill on June 13 allowing teachers to carry guns in a school safety zone after 24 hours of training, despite opposition from teachers and a police group. The new law reduces the amount of training from 700 hours to no more than 24 hours.
Oklahoma
Okalahoma's trigger law reinstates abortion bans from the 1910s. Abortion is now a crime in the state except when the mother's life is at risk.
Rhode Island
Governor Dan McKee signed three new bills into law signed three firearms bills. These bills include banning magazines that hold more than 10 rounds, raising the minimum age requirement for buying rifles and shotguns from 18 to 21 years old, and prohibiting loaded rifles and shotguns from being carried in public.
South Dakota
South Dakota's 2005 trigger law recently went into effect. According to the law, abortion is now a Class 6 felony punishable by up to two years in prison and up to a $4,000 fine. The only exception to this would be to save the life of the mother. There's no exception for rape or incest.
Tennessee
Tennessee now bans abortions as early as six weeks into pregnancy following a federal court lifting an injunction on the state's "Heartbeat Bill" that was passed in 2020.
Texas
A judge granted a temporary restraining order on June 28 to block an abortion ban in Texas. Under the temporary restraining order, abortions up to six weeks can resume in the state at some clinics.
Utah
A state judge issued a temporary restraining order on June 27, blocking Utah's new abortion law, SB174, from taking effect. The restraining order is good for 14 days.
Wyoming
Wyoming's trigger abortion bill, House Bill 92, has been enacted. The bill bans abortion in all circumstances except rape, incest, or if the mother's life is at risk.
State of the States Summary
Most states now have an approved congression map, the most recent being New Hampshire. Louisiana is the only state to not have an approved congressional map since a federal court judge held that the map violated the Voting Rights Act.
A flurry of firearm restrictions and abortion protections have been passed in response to recent events, such as the Uvalde school shooting and the Supreme Court's leaked opinion on Dobbs v. Jackson, which overturn the decision of Roe v. Wade. Arizona struggles with education funding legislation due to pushback on voucher expansions, while North Carolina agrees to allow FDA-approved drugs with marijuana or THC in the state.
With the midterm elections approaching, state legislators on both parties are pushing hard to pass key bills.
Subscribe to Engagifii's newsletter today to receive our monthly State of the States right to your inbox!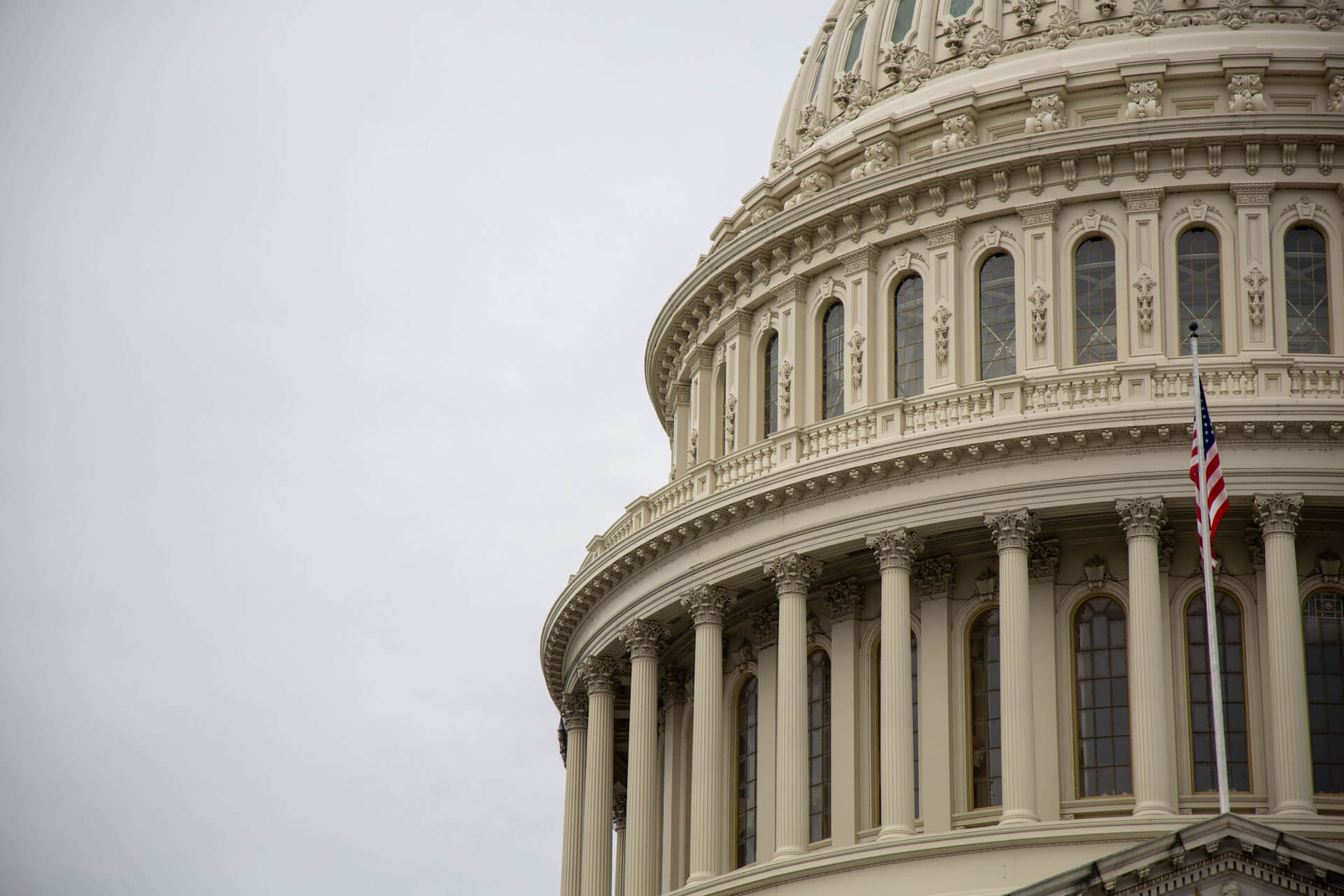 State of the States - Jul'22
While every state now has a new congressional map set for the 2022 midterm elections, Alabama and Louisiana are being challenged in the courts as illegal…
Read Story
State of the States - Apr'22
Forty states have finished redrawing their congressional maps (excluding the six states with only one congressional district), with the most recent being…
Read Story