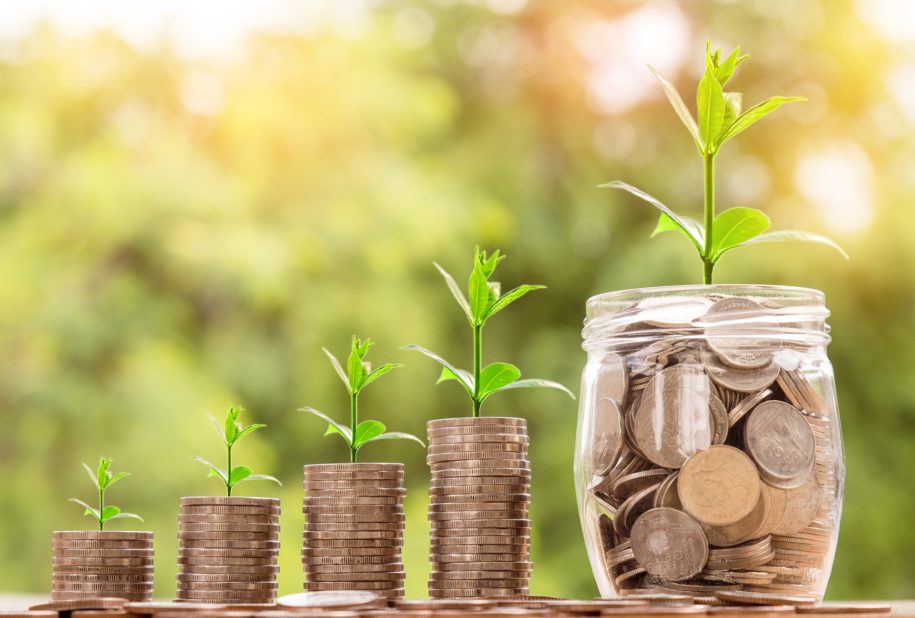 5 Steps to a Certification Program that Grows Non-Dues Revenues
Non-dues revenue is becoming increasingly important for associations across industries. According to a 2016 survey, the average association can only rely on dues for 50% of its budget, and that number is falling continually. To sustain a successful operation over time, you have to think outside the box.
For some associations, this means holding large conferences, while others sell their expertise in a specific field on a consulting basis. Yet another solution involves building professional development opportunities, which we'll discuss further in this article.
More than two thirds of employees across industries value career growth opportunities like professional development. For millennials, quickly becoming the largest portion of our modern labor force, the number rises to almost 90%. Provide the right opportunity, and you can maximize your revenue.
Of course, professional development has to be 'provable'. A course matters little if your students have nothing to show for. That's where certifications enter the equation. They are increasingly popular among employees wanting to add specific skills to their resume and LinkedIn profile. With these 6 steps, you can leverage that trend into non-dues revenue for your association.
1) Find a Market Need
It sounds simple, but can be immensely complex. First, you have to know exactly what types of skills are valuable in your industry. This might be as simple as following industry trends and drawing conclusions to what specific skills will be needed within these trends. Of course, you can also dig deeper.
Don't forget your members are an important part of your audience. Survey them on the type of skills and learning opportunities they would seek and value. That way, you can start your process on the right foot by focusing on a certification program you know your audience actually wants.
2) Build the Curriculum
With a general topic in hand, it's time to get specific. Build out the curriculum of courses and/or learning modules specifically designed to get the information across that your audience needs. This is also where you build out the timeline; will this be a long-term investment that might take weeks, or a short-term certification that can be achieved in a single weekend?
Don't forget about the instructor as part of this process. Ideally, the people behind this course – virtual or otherwise – should be credible and easily recognizable as experts in your industry. It's easier to learn from someone your audience inherently trusts.
3) Establish Certification Credibility
As you build the curriculum for the certification, start thinking about credibility as a core tenet of the entire process. Even the most well-thought out program matters little if no one takes advantage of it, and it doesn't generate revenue as a result. If you're building towards a defined market need, credibility is all that stands in your way.
As mentioned above, you can gain credibility simply through the instructors and the minds behind the course. Don't finish there. Reference high-quality sources, ideally unbiased and well-known to most people in your industry. Finally, once the program is built, test drive it with people of multiple knowledge levels to make sure the information makes sense and seems relevant to both novices and experts in the field.
4) Create a Digital Badging System
When it comes to modern certification systems, showing that they've completed the course is as important as completing the course in the first place. Many professionals value professional development, because it specifically shows current and potential employers that they want to advance and learn more.
To aid in that process, create a digital badging system. Make it easy for any participant to add a note that they are certified in this field to their LinkedIn profile and resume. As an added benefit, it spreads awareness about the certification and prompts connections of your participants to check out and potentially earn the same badge.
5) Promote the Certification
Speaking of spreading awareness: as you begin to conceptualize the details of the certification, it's time to build a promotional strategy as well. Just how do you plan on getting the word out about the benefits of the program?
Building a promotional plan can involve a variety of tactics that every organization should be able to tap into:
Emailing your members about the newly available certification.
Placing prominent mention of the program and how to sign up on your website.
Using your social media channels to promote the certification, potentially with a paid marketing push to get the word out.
Work with influential members of the industry to become early adopters, and spread the word organically.
Mention and make the certification program available at every event and get-together you host.
That alone can build initial awareness. From there, you can build more complex campaigns designed to reach beyond your own organization and into the larger industry.
6) Build on the Right Platform
Finally, don't underestimate the importance of the right platform on which to build your certification. That platform needs to include an easily editable training module, along with the right sign-up process designed to get your members and anyone interested in board.
Don't forget about the importance of the sign-up process, including an initial landing page and payment processing designed to make signing up easy for your team. Ideally, that process also includes an automated email system to onboard new sign-ups and redirect them to the place they need to get started.
Regardless of how comprehensive your promotional plan is, you will always need word of mouth to spread the word. That, in turn, is best accomplished through both quality of content and quality of the experience. Naturally, the experience is determined by the platform on which the certification is built, which is why this step is so crucial in building a successful program.
That's where we come in. Engagifii is built on the mission of helping associations improve their digital systems to both increase member engagement and grow non-dues revenues. By helping you build your certification program online, we can partner with you to accomplish both. Visit our website to learn more, then schedule a call to talk through the possibilities for your specific situation and goals.